Lagos Police Recover Vehicle used in dumping Tagbo in Davido's House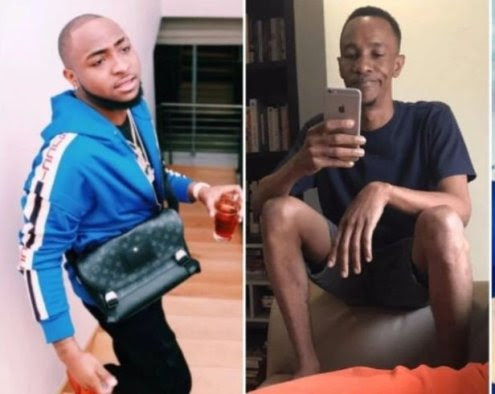 IMOHIMI Edgal, acting police commissioner, Lagos State, on Wednesday, told reporters that Close Circuit Television, CCTV, footages from the hospital proved that Tagbo Umeike was brought in dead, BID, by Davido's escort driver, Tunde Usutu and two of his (Davido) friends, Agbeje Olaoye and Idris Busari.
He said the men abandoned the deceased inside his ash Toyota Camry LSD378EL on the instruction of Davido. According to Edgal, Davido, his friends and the escort driver were being questioned by the Divisional Police Officer, DPO, Lion Building.
He said: "To be objective and verify facts, I called for a pre-investigation meeting in my conference room. In attendance were all parties including family, friends of the deceased; those of Davido; Caroline Danjuma; the DPO and investigating officers.
.The meeting confirmed that the deceased Umeike on that day met and had drinks with friends at Shisha Bar amongst whom was Davido. The bar tender confirmed the deceased had as much as 40 tots of Tequila and exhibited signs of drunkenness.
The CCTV footage also confirmed this. Davido had told the police he had left Shisha Bar for DNA Night Club in Victoria Island without the deceased and was only informed by mutual friends of his death while he was at DNA.
However, investigation revealed that Davido's white Toyota Hilux escort driver, Tunde Usutu, accompanied by one Agbeje Olaoye and one Idris Busari, both Davido's friends, took the deceased to the General Hospital, Lagos and abandoned him in his vehicle on the instruction of Davido.
The CCTV footage at the hospital picked the escort vehicle and the entire activity. The vehicle was recovered from Davido's residence at 7, Awoshika Street, Lekki Phase 1.
This completely debunks Davido's claim that he did not know how the deceased got to the General Hospital. The interim autopsy report stated that the victim died of Asphyxia." – The Nation
en