Lagos Vows To Dethrone Traditional Rulers Aiding Kidnappers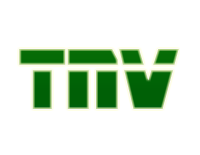 Source: thewillnigeria.com
SAN FRANCISCO, April 28, (THEWILL) – The Lagos State Government has vowed to dethrone any traditional ruler found harbouring and aiding kidnappers in the state.
This was disclosed by the state's Commissioner for Local Government and Community Affairs, Muslim Folami, at the ongoing ministerial briefing in commemoration of Gov. Akinwunmi Ambode's second year in office.
"Intelligence reveals that some of these Baales, particularly from Ikorodu and Ishawo collaborate with the miscreants to kidnap innocent souls," he said.
"Yesterday, I told them to their faces this might lead to dethroning and we will do just that if investigations reveal that you are part of the criminality."
Folami revealed that the State Government had acquired five hectares of land for the permanent settlement of the security operatives in Igbodu community in Epe to check the incessant attack by kidnappers saying "the land has been cleared and ready for development."
He urged residents to partner with the government in fighting kidnapping and also advised them to be more vigilant insisting that the establishment of a virile and vibrant system of community associations had over the years enabled the government to partner with communities and sensitise them on its priorities and receive feedback on public policies.
He said that the total number of Community Development Associations (CDAs) across the state as at March was 3,400, up from 3,292 recorded last year.
Folami said that many of the CDAs held monthly meetings to address matters of security, conflict resolution and also tasked themselves to ensure protection of lives and property.
"Community development is one of the primary goals of this administration, it is an established fact that development cannot take place without peace and harmony," Folami said.
On the targets of the ministry before the end of the year, the commissioner said that initiatives, such as market branding and community media campaign, would be expanded and improved to further create positive synergy between the State Government and the communities.
Folami said that there would be improvement of the 402 markets across the state through the provision of necessary facilities to include clinics, toilets, fencing and electrification and creche for babies.
Source: The Nigerian Voice (local news)