Lai Mohammed Shouldn't Politicise IPOB but find lasting solutions – Bello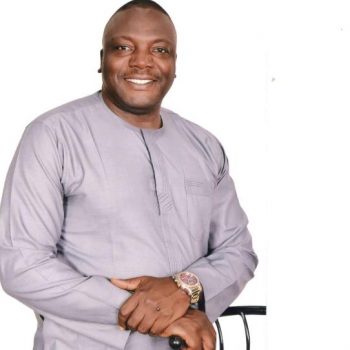 Former Taraba commissioner of information, Emmanuel Bello, has urged the Federal Government not to politicize crisis in parts of the South East, occasioned by the Nnamdi Kanu led Indigenous People of Biafra (IPOB). The Federal Government, through its minister of information, Alhaji Lai Mohammed, had said political opponents of the administration were behind the agitation, stressing that it was contrived to rubbish the incumbent administration of President Muhammadu Buhari.
But in a sharp rebuke, Bello noted that such a position would stifle serious efforts at seeking clear solution to a multifaceted problem. He noted that Lai Mohammed sounds like those who still believed Boko Haram was created to railroad the last administration.
"This kind of conclusion," Bello said "is too simplistic and patently wrong. That's the sort of thinking that slowed down finding serious solutions to the Boko Haram insurgency years ago. Nigeria, like every nation, would have its share of challenges but with good leadership we address them. My thinking is that Nnamdi Kanu is actually fuelled by hate and his own kind of radicalization. So even if, for instance, an Igbo man were to be President, "Kanu" still might have happened. By the way, the immediate governments he's antagonising back home are manned by people of his own tribe. Ideologues are often not reasonable. So Lai Mohammed must look beyond politics in these matters. If any time we have a huge challenge, the first thing to do is point accusing fingers, then we are just looking for cheap solutions or even trying to coop out. It is another way of admitting we don't have answers. Some of these national crisis are anchored in our historical developments and things we have chosen to neglect as a nation. Of course, there are those who seek to take advantage of these troubles to advance their positions but we are a nation. We have our difficulties. But then that is why there is leadership too. Good leadership tries to fix a problem and not creatively find scapegoats."
Bello said that by reducing the Biafran agitation to the handiwork of political opponents of the government, the minister has ignored the higher levels of the crisis and has thus lost his ways in finding answers.
He said, " a simplistic over view of this crisis won't help us. And trying to make political gains from it may even backfire. We need leadership now more than ever before. After all, if there is no Nigeria tomorrow, will there be APC or PDP? So we must first deal with this existential threat. There should be a think tank that is studying this problem and watching its growth. We must have a bipartisan approach to dealing with it. This is not time for hurtling accusations. Each time we say people are sponsoring anything why can't we find such sponsors? Who are Kanu's backers? Who gives insurgents weapons? I've never heard of an arrest. If Lai knows the sponsors of IPOB, why not at least name and shame them, rather than make a sweeping statement capable of further befuddling an already amorphous
problem? I don't know of any decent Nigeria who does not shudder at the hate Kanu represents. Yet, we must now begin to closely interrogate the problem through dialogue, carefully assessment and a willingness to listen to the other side even if we don't like what is being said."
Bello said the greatest enemy of the APC right now is the pervasive hardship in the country. "I think, rather than worry about those who are politically disgruntled, Lai Mohammed should be concerned about millions who are hungry and angry across the country. These one, to my mind, are the real threats to the APC."
en
SOURCE :The Nigerian Voice (local news)