Lai Mohammed slams Nigerian media for acting like 'opposition party'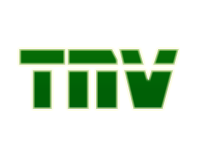 Alhaji Lai Mohammed, the Minister for Information and Culture, has said the All Progressives Congress, would win the 2019 general elections as there is no viable opposition to the party.
The minister stated this while fielding questions from newsmen in Benin on Saturday, where he chaired the wedding of the son of Edo Commissioner for Budget and Economy Planning, Hajia Mariam Abubakar.
He said the Peoples Democratic Party, that would have provided a "kind of opposition" is in disarray, adding that "it is a section of the media that has constituted itself the opposition party."
He attributed the reason the APC would win the elections to its performance in the last three years.
He also stated that the ruling party is not in the least threatened by the noise of the PDP.
"We believe that the people will vote for performance and to that, we are very confident; the government has not stopped working. We will continue to work for Nigerians to see.
"Basically, I don't see any opposition from the PDP, it is a section of the media that has constituted itself the opposition party."
The minister said the war against fake news menace must be won.
"We have seen fake news gone under, we have been able to drag it under the table, bring it to the open.
"We must not forget, however, that fake news is a global phenomenon, it is not peculiar to Nigeria. If not checked it will pitch the people against themselves.
"The Federal Government launched the campaign against fake news because it realised that some very unscrupulous elements have been exploiting the frontline of ethnicity trying to put a wedge against the government and the people," he stated.
NAN reports that the minister who was the Chairman of the wedding ceremony advised the couple to imbibe the culture of tolerance.
The Minister described marriage as an institution that has brought orderliness into the society.
"Imagine a society devoid of marriage; there will be no cohesion and order in such a society.
NAN reports that the wedding ceremony was witnessed by businessmen, politicians, traditional rulers, among others.
NAN
en
SOURCE :The Nigerian Voice (politics)