Lasun Yusuf flags off campaign for Osun 2018 governorship election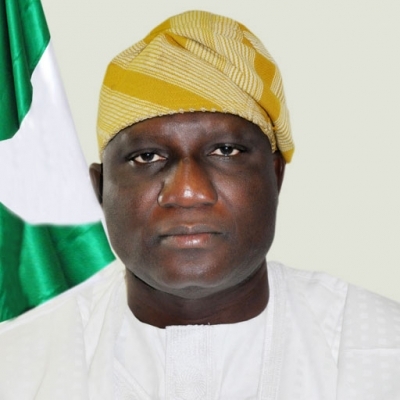 By Nofisat Marindoti, The Nigerian Voice, Osogbo
It is now confirmed that the Deputy Speaker, House of Representatives, Right Honourable Lasun Yusuf, would be contesting the 2018 Governorship election.
This confirmation was made when Honourable Yusuf declared his ambition at an All Progressive Congress, APC, leaders' forum at the AUD Primary School, Janta, Ifon Osun on Sunday.
The Deputy Speaker who is part of the alliance of Home Based members of the APC in Osun State told elated party faithful that he has "to inform you all that I will be contesting the governorship election come 2018".
As if pre-empting questions as to the rightness of his actions, he dared his would be opponents to try and come out to declare their ambition if they have the clout.
It is on record also that last week Friday; he had paid a visit to APC leaders in Ifelodun Local Government Area with over 65 vehicles in his convoy.
His campaign posters now dot all nooks and crannies of Ifon Osun and as if to make a further statement, the construction site at the 102 year old Ojutu Bridge in Ilobu has his posters pasted everywhere.
en
SOURCE :The Nigerian Voice (politics)