Let's Bridge The Gap Between Policy Makers And Researchers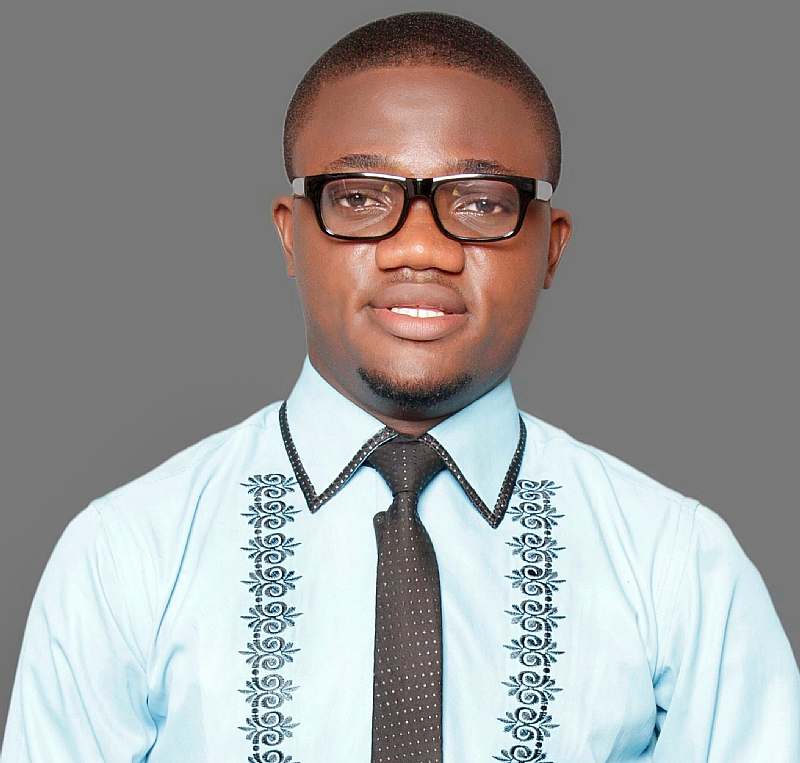 Growing up as a student and lifelong learner, i have read and also made to understood that research have a preponderant and boisterous consequential contributions for the growth and progress and the development of a country.
Correspondingly, without being under a state of enigmatic and inscrutable perceptiveness on the veracious status of the rationale of research in the development of a nation, a lucid example could be given and seen among developed countries and continents of the world.
To expatiate, countries like America, Japan, China, Germany, India, Dubai, South Africa, Italy, Cuba, Sweden, Denmark, Finland, Saudi Arabia and other developed nations of the world didn't just move into the stage and height which they are conterminously over night, they had challenges, problems and other difficult characterized situations capable of rendering their nation underdeveloped or cripple their progress industrially, economically, technologically, educationally and otherwise, but it didn't stop them from moving to greater glory. They worked their selves out of it through diverse strategies which mostly were from researches done over the years by their scholars, students, and the wider community.
Forensic erudition and critical analysis of the pattern and policies of the developed countries shows that the application of research recommendations of scholars and evidence-based analysts together with various writers are responsible for their growths and development status.
What a great strategy for all round development, growth and progress of a nation!
Back to Nigeria our home, the giant of Africa, since after independence in 1960, we haven't moved from where our colonial masters left us. Instead of progressing, we are retrogressing. This is a situation so disheartening and saddening for a nation with huge resources in her disposition.
At every election, we observe and sense blames coming from politicians about the previous government; at all exigencies of time, they promise to be the Messiah, the one who will for the first time in Nigeria's history get the entrust of developing the nation job done and bring about the desired changes in the system with growth and wellness in all ramifications and sectors of government and the Nigerian Society at large; yet the horrendous situation constantly remains "Status Quo Ante", a cycle of sustainable consistency of failures in which poor deliveries are recorded in every government dispensations and administrations.
Many have inquired of reasons for the underdevelopment of the country despite every efforts to make all dreams come true, numerous have traced it to poor leadership and contemporaneously is the widely recognized "CORRUPTION" epidemic which the present government of President Muhammad Buhari sees as the causative factor responsible for the downfall and limited progress of the country.
Factually, from the time Nigeria gained independence in the year 1960 till date, repeated efforts have been made to establish a suitable and reliable framework for sociopolitical and sustainable economic development. In this regards, a minimum of five national development plans have been inaugurated but all to no positive actualization. What is really wrong in Nigeria? So if the effort failed in agriculture why it wouldn't work on education?
While all the causative characterizations may be veraciously responsible for the failures of the country in her entire dealings and existential growth and development, at least minimum or some percentage of improvement would have been evidenced for the efforts and resources lay down and enforced over the years. A Crystal lucidity of this shows that something is actually wrong somewhere which for over the years passed by, successive administration hasn't considered or recognized for adequate circumspection even when majority calls for it consideration and application.
From the days of great scholars such as Babs Fafunwa, Funmilayo Adesanya-Davies, Oluwole Babafemi FamFalusi, Adeyinka Gladys Falusi, Awele Maduemezia, Humphrey Nwosu ,John Obafunwa, Victor Adenuga Oyenuga Auguolu Auguolu, Aina, and to the present day researchers, writers and scholars the story has been the same.
For how long will we continue this way?
To all of us, we should say no and seek for redress and reconsideration of relevant things. Imperatively, do what is right through the application of right policies, procedures and principles for sustainable and encouraging result. And this navigates to the acceptance of indigenous research recommendations and erudition.
In a wider scope, Nigeria can go out of its contemporary state of desultory vacillations and despondent exaggeration if at this very point the gap between policies makers are beached and our research evidences, studies, and recommendations are put into decisions and actions.
Substantively, the crux of the matter is that research is the collection of evidence and information for ascertaining an assumption or verifying of some hypothesis which in turns gives and render meaningful realizations with positive recommendations as a resultant effect of study.
Thus, the manipulation of things, concepts or symbols for the purpose of generalizing to extend, correct, or verify knowledge, whether the knowledge aids in construction of theory or in the practice of an art. As such, it recommendations are used in various development of the society and humanity where necessary. And here in Nigeria, many quality researches are everywhere, yet there's no utilization by the policy makers and the government in generalization.
No one can undermine the advantageous consequential benefits of research. As a study based approach it is most times scientifically proven and should be used effectively for the betterment of existentialism. For instance, many discoveries of the world are result of researches and where the study was undermined, it benefits wasn't derived.
In the case of Nigeria, having established tertiary institutions with well enlightened, knowledgeably, and intellectually sound scholars whom have over the years committed their time into researches, it will be right if their recommendations and prospects are considered by our policy makers.
We should be tired of underdevelopment by now and should be curious for it change regarding our status.
With the aim of research which is to seek answers to humanity and societal problems through the application of scientific methodology and also to push back the bonds of comprehension and seek beyond the horizons of our knowledge, there's more truth which are hidden and which is and has not been discovered so far and in any capacity of already completed ones, new discoveries could be documented on them and utilization should be functional and mandatory by policy makers.
It's time we in Nigeria utilize it and not just reading them on books without appropriate action for adoption and implementations. Our scholars are great and their works are competent enough. Let's give them chance through the effective utilization of their research recommendations to solve our problems and challenges.
Many things in our day to day living are mostly based on our common sense, or based on what we have learnt through personal experience or from others. Sometimes it is not the best approach and there are contrary theories about what works out best in a given situation. Hence, research is much needed.
Firmly speaking, if we as a nation should get research into policy making; definitely we will progress.
Time to inspire action!
I welcome comments and vituperations.
Amb Enwongo-Abasi Francis
16th October 2017
en
SOURCE :The Nigerian Voice (opinions)