Life Becomes Short In Some Major Areas That Government Banned Motorcycles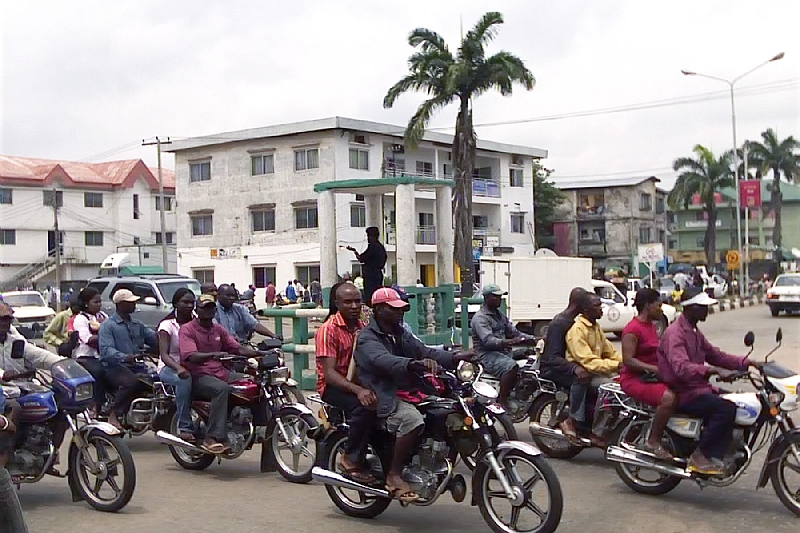 Sir, if you could recall the banning of motorcycles in the northeastern states has began in Borno state in order to overcome the challenges of insecurity of lives and property in the state and end the serial killing of security agents, politicians, traditional rulers and other innocent citizens continued unabated by suspected Boko Haram sect members, the Borno State government has banned all motorcycles from plying the roads and streets of Maiduguri metropolis and Jere Council of the state with immediate effect. Governor Kashim Shettima of Borno State announced the ban 8th July, 2011 during a media conference at Government House, Maiduguri.
After thorough findings and investigations visited to diverse villages in some local governments across the Northeastern states, offcourse found out that transportation system becomes short in some major areas hits by BOKO HARAM as a result of their state governments banned motorcycles under the guise of insecurity.
They banned motorcycles in some major areas that are hits by BOKO HARAM, the main shortcomings goes to the rural areas that have no social amenities which includes roads, elelctricity and health care centers.
Expecting them to use vehicles or tricycles as the only means of transportation but unfortunately When there will be an emergency trip pertaining unhealthy issue such as "woman in labour, when she is trying to get birth" or "serious sickness" they find it difficult to transport them with vehicle to the destination (Health Care Centre/Hospital).
In some villages, they were using bicycles, donkeys or tricycles to transport them but the main problem is some of them cannot be able to be transported with the mentioned transportation systems.
In the rural/ward communities like Gulani and Gujba Local Governments of Yobe state, Michika and Madagali local government of Adamawa State, Gwoza, Chibok, Hawul and Askira Uba local governments of Borno State people found it difficult to transport them due to the nature of the soil.
Apart from the issue concerning health, it also created hindrances to the businesses as most people living in the rural areas used motorcycle to transport their goods to the markets on the market days.
It is also clearly known that many people living in the rural areas they have only means to purchase and preferred motorcycle rather than vehicle for easy operation and maintenance as a result of no road to use.
Forget the issue of okada riders, motorcycles' mechanics, pakanezask, dealers, and many more people that gains a lot through motorcycles' existence.
This gesture is mainly written to draw the attention of our traditional rulers, political leaders, business tycoons, NGOs, elders statemen, prominent people etc. to intervene and know that and wipe the tears of people living in thus various societies.
According to Rev. Eme Charles Dennis, Divine Love Ministries, Agbor, Delta State, said and quoted: "Ban on commercial motorcycles will definitely increase crime. When all the operators are thrown out of business and their source of livelihood, they will not just fold their hands.
Remember that crimes are also done with cars, legs and hands; must we cut them off to take away something from okada riders? Give them something to hold; create something for them and the problem will not be too much".
As lamented by some members of the communities they explained that they expects this order as an ephemeral but spent over three (3) years being restricted from using motorcycles.
Patiently waiting for further response since from the time that they binded this order either to plead from the top governmental officials or from the security ranking positions but no avail.
Even in the communities that the peace been restored but still being restricted from using commercial motorcycles.
Though in 2015, Yobe state government has said that it would soon lift the ban on motorcycles imposed on major cities because of the activities of Boko Haram terrorists.
The disclosure was made in a statement made by Abdullahi Bego, the special adviser on Press Affairs and Information to Governor Ibrahim Gaidam, who said that the state government was considering lifting the ban in major cities and towns in the state to allow for single individuals to ride motorcycles again.
"A statement will be issued to this effect very soon after the completion of a review currently being undertaken by security agencies in the State," the governor's aide stated.
Up till now, the Yobe state government that took a promised and other states that affects this menace their leaders keeps mute and silence to the issue despite the peace is reviving in the region but people continue to get suffer.
By: Abdulmuminu Kolo,
Department of Mass Communication,
University of Maiduguri.
07064230285
SOURCE: The Nigerian Voice (opinions)