Literary Dialogue Between Godwin Siundu And Egara Kabaji About Turkana University Did Not Address The Facts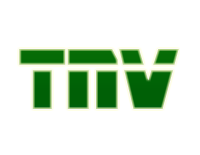 The Saturday Nation in Nairobi on April 8th 2017 published a literary discourse between Dr. Siundu from the literature department at the university of Nairobi and professor Egara Kabaji the new principal of Turkana University college. Turkana University college was established seven years ago in twenty eleven as an admission desk of Mount Kenya University in Lodwar. After two years it became a full campus with an ultra-modern learning facilities, then It was sold by Mount Kenya University to the Turkana County Government in 2015.
All these quick success was due to the courtesy of good marketing, leadership and self-sacrifice by those people involved formation of this University. Thus awareness of the preceding facts inspires a conscience that a dialogue between top notch educationists like Dr. Siundu and Egara Kabaji about such unique institutional success like in the case of Turkana University is sensitive and must therefore address facts, both historical and contextual facts.
Unfortunately, Dr. Siundu who was the interviewer confined his questions about personal success of Kabaji as a writer of juvenile literature, literary communication expert and a writer of travelogues. Why Dr. Siundu circumlocuted his questions around the personality of Kabaji during interview cannot be understood other than guessing that it must have been an overtone of a personality cult which is a micro-culture of the big-man culture in Kenyan Universities. It is understood.
It was right for the editor to put the title of the dialogue as portrait of a literary critic as a bureaucrat. Indeed, there is a lot of evidence of bureaucratic biases in Kabaji's approach to his work at Turkana University college. This is a misfortunate mindset that may not work. There is need for self-sacrifice, risk taking, humility, open-mindedness, carefulness, entrepreneurial proclivities, skeptical out-looks and minimum excitement for one to lead a higher learning institution in Turkana County.
During the interview, Kabaji wrongly claimed that he is laying the foundation of Turkana University. This is a wrong statement that makes most of us who have worked for this University to nudge one another in silence as we wonder why soldiers ever win the war as generals earn the medals. Egara Kabaji has come to Turkana University when it is already established with complete systems of a modern University far much better than those of most of public Universities in Kenya. The establishment and Success of Turkana University is nothing else but entrepreneurial efforts of Michael Kicheru the founding chairman, leadership excellence of Professor Elim Lokapel the founding principal, management prowess of Felix sialo the founding director, and then Governor Jospephat Nanok who led the negotiations that had a campus of Mount Kenya University to be converted into a public University college of Turkana. These are the facts that must make us to be aware of the point that education sector in Kenya needs more entrepreneurs and intrapraneurs than professors who are only ready to work in a traditional educational framework.
During the dialogue, Kabaji admired the way Noam Chomsky has overseen the growth of liberal arts and the study of linguistics at Massachusetts institute of technology (MIT), a point he made with implications that Turkana University will benchmark its school of social sciences on the MIT model. This can be dangerously ambitious. Turkana Community is not a first world community which pampered MIT to flourish. Turkana University just needs a Turkana Model for it to survive next two decades. Going by precedents; Bishop Mahon used Turkana Model before he succeeded establishing Mahon Education center, a center that has helped the community to acquire basic primary education. The model which worked on the avenues like providing free foods, clothing and water to the pupils and parents and sometimes also guns are needed in the class room for guaranteed security.
After reading the dialogue Between Siundu and Kabaji, I began thinking positively about cynic disposition of V. S. Naipaul as presented in Sir Vidia's Shadow by Paul Theroux; Where Naipaul refused to continue with classes a lecturer in one of American Universities because students at that University were academically lazy while the lecturers were intellectually inferior.
By; Alexander Opicho
(From, Lodwar, Kenya)
Source: The Nigerian Voice (opinions)