Loggers Allegedly Kill 13-Year-Old Boy In Ekiti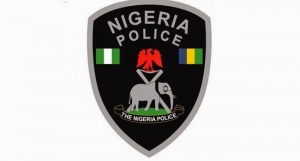 The police have arrested two men engaging in lumbering business in Ekiti State and a 14-year-old for allegedly killing a 13-year-old boy.
Mr Bidemi O, 18; Mr Ojo Sunday, 19; and Adeyeye Miracle, 14, were arrested for allegedly killing Abubakar Abdullahi in Ifaki Ekiti in Ido/Osi Local Government Area of Ekiti on Monday.
It was gathered that Abubakar had been following the suspects to the forest to fell trees for some time, only for the trio to return to the town from their day job without him on Monday.
When they were asked about the whereabouts of the boy, who is from Ebiraland in Kogi State, they said he didn't accompany them to farm that day, causing his parents to declare him missing.
A source said they, however, changed their story after being arrested and interrogated by the police, who were informed about Abubakar's disappearance.
The Police Public Relations Officer of the Ekiti Command, Alberto Adeyemi, confirmed the incident.
Adeyemi, however, ruled out the possibility that the boy was killed for ritual purposes as was being claimed by some people in the town.
He said, "We have arrested the three persons that took Abubakar to the farm. They are in our custody as we speak.
"What they told us was that he had been following the suspects to farm where they fell trees. But that day one of the trees fell on the boy and killed him and instead of reporting to the police, they buried him inside the bush and feigned ignorance of his death.
"We will charge them to court as soon as possible. But let me also say that our men are still investigating the matter, so that we can get more facts and details about the incident."
Source: Channels Tv