Looking at Lady's Breast is Just Instagram Thing…Actor Mofe Duncan Defends Himself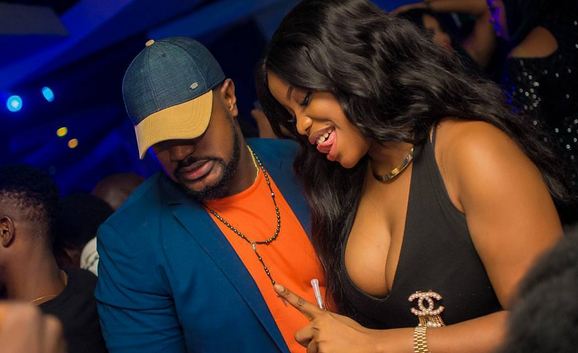 Source: Nathan Nathaniel Ekpo/Nollywoodgists.com
Nollywood actor, Mofe Duncan, is being washed by fans after a picture of him with former fake Big Brother Naija housemate, Eriata Ese, surfaced online.
The picture might actually mean nothing to many but base on Eriata's revealing cleavages, it calls for concern knowing that Mofe is a married man.
Read the convo below;
gozie_chukwu : Sometimes I feel this guy forgets he's married. Which kin woman he marry keep for house sef? Hope he carried her to the club? b4 you knw it gbege go dey….
mofeduncan : People think Marriage is a dictatorship government where you can't hang with old friends. @gozie_chukwu I never forget I'm married, relax… it's just instagram.
ochukoejiroghene : Whether she opens her breast or not your wife's own is fresher @mofeduncan
mofeduncan : @ochukoejiroghene hian! U don see my wife breast before? How you know which fresh pass. Lol
en