Lost From Home: A New Book Unmasks The Potholes Of The Nigerian System As Reflected On The Youths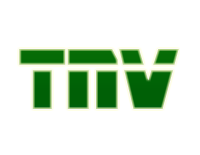 LOST FROM HOME is a new book by Ikechukwu Enyiagu
The urgency to redeem Nigeria from the sinking ship of corruption and societal decay has never been more pronounced than it is today. The Buhari-led government had, from inception, hammered on its resolve to rid the country of the seemingly undying hydra-headed monster of corruption. However, the Greek mythology had revealed how Hercules, with the help of his friend, Iolaus, was able to seal off the tentacles of every severed head and prevented further growth. LOST FROM HOME, in a more real position than myths, offers to every willing segment of the Nigerian society simple, agreeable and acceptable template towards a collective journey to the dreams of our heroes past, towards a country with a human and humane face
The story setting began from Nnari village, the hometown of Shochima Nweke, and culminated in an Asian country. It singles out this Nigerian youth as the protagonist and torchbearer–leading every reader in retrospect through the darkest turns and tunnels of all battlegrounds where we lost as a nation and, with his torch still shinning, convicts everyone of the need of all Iolaus of our collective story.
LOST FROM HOME exposes how it is impossible to defeat the hydra of corruption in a society like ours–especially in political offices–when our children are raised to honor criminals and dishonor honest people; when the youths are compelled–beyond stretch limits–to let go into the hands of space and gravity; when tomorrow begins with the elders and not the children; when we become selfless with our collective heritage to our selfish gains; when the government cannot be accountable to the people; when the opium of religion has become more toxic than the poison of unbelief and when we have collectively and deservedly allowed the rest of the world to use us as an all-time high symbol for evil.
It is a work of fiction extracted from diverse true stories for clarity of discernment and for illustrative purposes. This book reveals to every reader the dark and slippery parts which inevitably lead today's Nigerian youth into unavoidable crimes, and offers a genuine and unbiased definition of 'retracing of steps.' It is a must-have and a must-read for all political office holders, religious leaders/bodies and diplomatic missions, all forms of internet fraud victims and for everyone who is tired of living in a self-induced darkness. It is available on all Amazon kindle stores. Kindly leave a review. Your email feedbacks will be highly appreciated as well.
https://www.amazon.com/dp/B06Y5NLNNQ
Author's name: Ikechukwu Enyiagu
Author's email: [email protected]
Author's contact: +2347030001259
Source: The Nigerian Voice (local news)