LTE: A Smart Way To Ensure Public Safety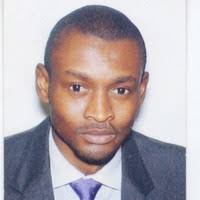 By Christoph Fitih, Sales Director – Africa, Parallel Wireless
The wireless communication technology is transforming lives around the world in more than one way. Whether it is the financial sector, public health or public safety, modern day communication technology is touching every aspect of life.
The impact of mobile and wireless technology in poor and developing regions of the world, like Africa and Asia, is much more palpable. The mere availability of mobile phones and telecom services has helped in significantly improving the living standards of millions of people in these areas. Take, for example, M-Pesa, the mobile money service in Kenya. An MIT study says merely by gaining access to M-Pesa, 2% of the country's households were lifted out of poverty between 2008 and 2014. This is just one example of the vase potential and impact of the wireless communication technology in almost all areas of our lives.
The impact that mobile telephony and communication technology has in the financial inclusion space can very well be replicated in the public safety communication in regions like Africa, which are prone to many natural calamities. Last year itself Africa was hit by many natural disasters — floods in Nigeria, mudslides in Sierra Leone and fires in Kenya and South Africa.
Given that it is prone to natural calamities, a public safety communication system that is fast, reliable and responsive can help the authorities save many lives.
LTE: A Perfect Partner in Public Safety
A good communications system should be robust, dependable and swift in times of emergency. Long Term Evolution (LTE) with features like high data speed and low latency is emerging as a popular technology for transforming public safety communication systems.
More and more countries are adopting this technology for mission-critical communication systems. According to the Global mobile Suppliers Association (GSA), 521 operators have commercially launched LTE, LTE-Advanced or LTE-Advanced Pro networks in 170 countries by 2016.
The legacy TETRA Technology-based systems relied only on voice and has limited data transfer capability. Its inability to transmit images or videos was a significant handicap in providing a reliable system of public safety. In contrast, LTE can transfer high-quality pictures and videos. It enables location-based intelligence — live streaming of emergency situation and fetches reliable location information – which provides critical insights into an emergency situation and allows faster access to relief in the affected area. This information can save hundreds of lives and avoid significant disasters.
The advantage of embracing new technologies is that they not only improve performance but are also cost-efficient. LTE can also help in bringing down complexity and cost of public safety networks.
A public safety system needs to communicate between multiple agencies like police or law enforcing agencies, medical services, and other government or non-government agencies, all of which may be using different communication systems. LTE, which has this unique feature of interoperability with legacy networks, allows various agencies to communicate with each other without any disruption seamlessly.
LTE can be deployed on the existing mobile networks without the requirement of a dedicated spectrum. This is a big reason for the growing popularity of LTE as procuring additional spectrum has always been a big challenge for operators in any country. Many service providers in Africa have already launched LTE services on their existing networks.
The acceptance of LTE is also being boosted by the efforts of 3GPP, a standardization body. 3GPP is developing and standardizing features especifically for mission-critical services. These standards which include prioritization of services and pre-emptive network access allow the system to function seamlessly even during emergencies. Prioritization of services means that the mission critical traffic always gets precedence over the other traffic.
Coverage Under Network Outage
The LTE technology can provide communication even in case of a network outage at the time of a crisis, natural or otherwise. Concepts like Bring-Your-Own-Coverage (BYOC) and Network-In-Box (NIB) make this possible.
BYOC is an LTE-based plug-and-play, easy to deploy network coverage in which a portable base station can be used to transmit or receive signals. This can be easily deployed in a backpack or even in a wagon. This allows public safety personnels to set up their own networks even when network is destroyed during a natural disaster or emergency. This ensures that the rescue work goes on regardless of the network outage.
The plug-n-play feature of BYOC and low energy consuming Network-in-box provide a very viable and long-lasting communication option in case of emergency.
BYOC-based solutions are especially effective in remote areas where there is poor or no connectivity. In many countries in Africa, there are many regions not connected by telecom services. In those areas, LTE-based BYOC solutions can be a very effective way of communicating in the event of any calamity.
BYOC is a low-cost way of plugging the communication loopholes despite the state-of-the-art communication solutions. It provides last-mile coverage in many areas and hence is an effective way of communicating with people in distress.
Besides, it is tried and tested. The BYOC approach was tested in the US in January last year. The Oklahoma Public Safety Broadband Network (OKPSBN) Project Team conducted a demonstration of the BYOC system in the State of Oklahoma.
LTE has all the ingredients to be the most suitable technology for public safety communications, and with solutions like BYOC, it becomes even more reliable and credible solution for public safety.
en
SOURCE :The Nigerian Voice (local news)