Madam's driver, housemaid conspire with armed robbers to rob her of N18million gold in Osogbo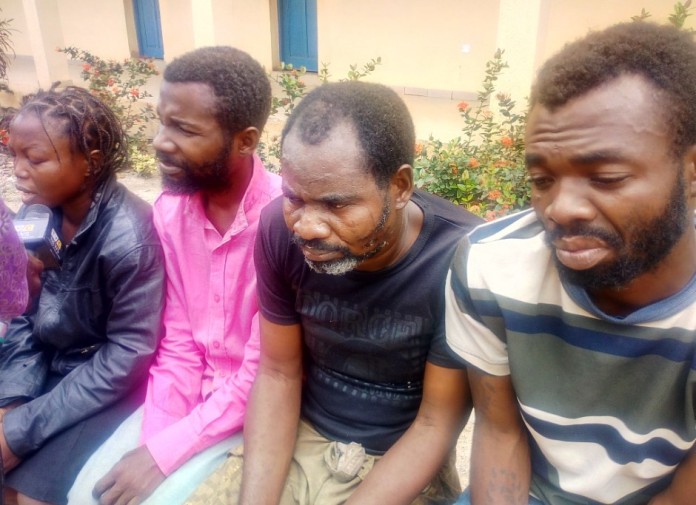 By Olawale Adewale, The Nigerian Voice, Osogbo
A social woman in Osogbo, Osun state, Mrs Adegboyega Balogun is regretting that she employ a housemaid, Tifeola Ibiteye and driver, Azeez Ammed as her employees conspired with armed robbers to steal her gold worth N18million.
The 42-year-old housemaid connived with her husband, David Ibiyeye and with the help of the driver, they brought armed robbers to the house at Kolabalogun area in Osogbo.
The leader of the armed robbery gang, Adeoye Lateef said the housemaid and the driver invited them to the house and helped them gain entry into the house.
The Commissioner of Police in the State, Mr Fimihan Adeoye said the driver and the housemaid organized the robbery and brought the six-member armed robbery gang to the house to rob their employer.
The CP said "the driver and the housemaid connived with David, the husband of the housemaid and he (David) arranged with the armed robbers and they all planed and executed the robbery operation".
CP Adeoye said investigation is still going on and that members of the armed robbery gang who are at large would be arrested and that all the suspects would be arraigned in court soon.
en
SOURCE :The Nigerian Voice (local news)