Malabu Probe: New Evidence Implicates Shell Of Graft, Jonathan Fingered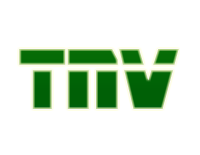 SAN FRANCISCO, April 10, (THEWILL) – Fresh evidence by investigators from the Dutch Financial Intelligence and Investigation Service and the public prosecutor's office on rights to Malabu, OPL 245, Nigeria's biggest undeveloped oil block, suggests that that top executives at of Royal Dutch Shell knew money that paid to the Nigerian government for the oil field would be passed to a convicted money-launderer and would be used to pay political bribes.
OPL 245 is an oilfield off the coast of Nigeria whose estimated nine billion barrels of oil are worth nearly half a trillion dollars at today's prices. Shell has been active in Nigeria for nearly 60 years and was keen to acquire the field.
Standing between Shell and its prize was Dan Etete, whose company acquired the rights to OPL 245 for a tiny sum while he was Nigeria's Petroleum Minister between 1995 and 1998. He was later convicted of money laundering in a different case.
Shell and the Italian oil company ENI eventually acquired OPL 245 in 2011 – by paying $1.3bn to the Nigerian government.
The government promptly passed on more than $1bn of the money to a company which was controlled by Etete but Shell representatives were negotiating with Etete for a year before the deal was finalised.
Dutch investigators paid an unexpected visit to Shell's headquarters in The Hague in connection with Malabu in February 2016 and intercepted a call between Ben van Beurden, Chief Executive, Shell, and his then-chief financial officer, Simon Henry,
In the intercepted phone call van Beurden acknowledged Shell's own investigation uncovered "unhelpful" and "stupid" email exchanges among former UK intelligence agents hired by the company to help negotiate the OPL 245 deal.
"Apparently they have been in my office for about three or four hours going through everything," Beurden said.
"I have nothing on OPL 245, but anyway they managed to take one folder which they thought was of relevance and apparently they have been in your office.
"There was apparently some loose chatter between people we hired from MI6, who must have said things like, 'Wonder who gets a pay-off here?'
"We should have maybe at the time been more open with the DoJ than we now find we have been."
The duo also discussed the potential repercussions for Shell in the US, where the company was bound by a deferred prosecution agreement with the Department of Justice in relation to a separate Nigerian corruption case saying Shell would have to decide whether to declare it had done nothing wrong in connection with OPL 245 or acknowledge its involvement.
Also, a March 2010 email from a former MI6 officer employed by Shell shows the company believed Etete stood to benefit from the deal.
"Etete can smell the money. If, at 70 years old, he does turn his nose up at 1.2 bill he is completely certifiable and we should then probably just hold out until nature takes its course with him."
That email was forwarded to the then Shell Chief Executive, Peter Voser showing knowledge of Etete's involvement went right to the top.
Shell also had good reason to suspect that hundreds of millions would end up in the pockets of Nigerian politicians including the former President Goodluck Jonathan as an email the same Shell employee says Etete's negotiating strategy is "clearly an attempt to deliver significant revenues to GLJ [Goodluck Jonathan] as part of any transaction."
Meanwhile, Italian prosecutors allege that $466m were laundered through a network of Nigerian bureaux de change to facilitate payments to President Jonathan who continues to maintain innocence as a spokesperson for Jonathan said no charges had been brought against the former president relating to the transaction describing the allegations as a "false narrative."
Anti-corruption campaigners have seized on the case as an example of how Nigerian rulers have allegedly conspired with multinational companies to plunder the country's oil riches at the expense of ordinary citizens.
Shell and Eni are waiting to find out if they will face trial in Italy in relation to OPL 245 after a Milan prosecutor pressed charges against both companies as well as several individuals including Claudio Descalzi, Chief Executive of the Italian group.
SOURCE: The Nigerian Voice (local news)