Malaria: National Malaria Elimination Program (NMEP) want Nigerians to adopt environmental sanitation to prevent breeding of mosquitoes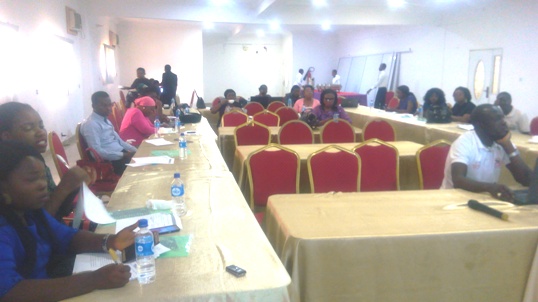 By Regina Onyegbula, The Nigerian Voice, Abuja
The National Malaria Elimination Program (NMEP), on Monday called on Nigerians to adopt environmental sanitation measures to reduce breeding of mosquitoes and prevent malaria.
Dr Audu Mohammed, the National Coordinator, National Malaria Elimination Programme (NMEP), gave the advice at the Fourth Quarter Media Chat theme ''Preventing Malaria through Environmental Management", in Abuja.
Mohammed, who was represented by Mr Chukwu Okoronkwo, Head of Advocacy, Communication and Social Mobilisation, said that malaria was still a major cause of morbidity and mortality in the country.
He said that although malaria was endemic in Nigeria and constitutes a major public health problem; Nigerians must adopt the right health seeking behaviour, for the elimination of malaria.
"About 191 million Nigerians are estimated to be at risk of the disease, based on the 2018 world malaria report by the WHO.
"Estimated number of malaria cases has risen from 52.4 million in 2016 to 53.7 million in 2017.
"Total number of deaths due to malaria has reduced from about 98,378 in 2015 to 81,640 in 2017.
"The first strategic objective of NMEP's 2014-2020 strategic plan; highlights that at least 80 per cent of Nigerians utilised appropriate preventive measures by 2020," he said.
Mohammed said that environmental management seeks to reduce the abundance of all mosquitoes as well as targeted malaria vector species.
He added that the government at both federal and state levels have through new construction and renovation of road systems, with good drainage systems, assisted in reducing breeding sites of the vector.
He underscored the need for individuals to maintain environmental sanitation in and around the places they live and work.
Mohammed enjoined the media to educate Nigerians on guidelines for treatment of malaria, which recommended diagnosis, in all suspected cases before administration of treatment.
"Usually, there are two types of tests: Microscopy and Rapid Diagnostic test.
"The test is meant to provide evidence of the malaria parasite in the blood of the patient, before he/she can be treated. He said.
en
SOURCE :The Nigerian Voice (local news)