:Mass Defection of APC Senators: As Bukola Saraki Scales security Hurdles, presides over plenary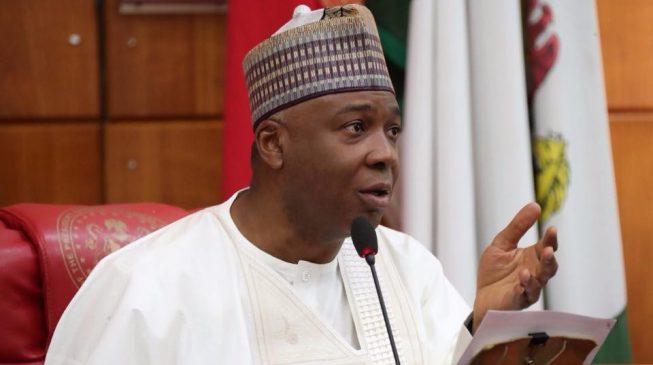 News coming out of the National assembly complex in Abuja is that Senators of the ruling All Progressives Congress (APC) are currently decamping en masse to the Peoples Democratic Party (PDP).
"Fifteen Senators have decamped now and the number may still rise," a top official told News Expres minutes ago from the National Assembly Complex in Abuja.
It turned out that Senate President Bukola Saraki had escaped security cordon to preside over the plenary.
Another source said: "When police entered the home of Saraki to effect his arrest, they didn't find him: he has surfaced in National Assembly complex, though they were waiting for him at the National Assembly Gates. But he has beaten them. And he is in the complex already where they can't arrest him. He enjoys qualified parliamentary privilege within the precincts of the parliament!"
en
SOURCE :The Nigerian Voice (politics)