Massob Describes Bail Granted Nnamdi Kanu As Triumph Of Light Over Evil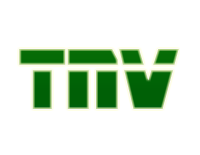 Source: thewillnigeria.com
SAN FRANCISCO, April 25, (THEWILL) – Movement for the Actualization of the Sovereign State of Biafra, MASSOB, on Tuesday welcomed the bail granted the leader of the Indigenous Peoples of Biafra, Nnamdi Kanu, describing it as the triumph of light over evil.
In a statement issued hours after the bail was granted by a Federal High Court in Abuja, MASSOB leader, Comrade Uchenna Madu, stated that his group identifies with Kanu as "a true representative" of the pro-Biafra movement.
"MASSOB and other pro-Biafra groups, including IPOB, are on the ground ready to welcome and receive our brother, Nnamdi Kanu," he said.
Madu continued, "Thousands of MASSOB members are in jubilant celebration over the bail granted to Mazi Nnamdi Kanu of IPOB.
"We always identity with true representatives of Biafra, who are involved in genuine struggle for the liberation of the people of Biafra.
"The bail granted to our brother today is a sign of the triumph of light over the darkness.
"I spent almost four years in different prisons from 2005 to 2009 which includes Suleja, Keffi and Kuje prisons for same purpose of Biafra and was later released, Nnamdi Kanu and others would not be an exception.
"He (Kanu) represents the interest of the people of Biafra – he is not a criminal.
"We are united in our pursuit for Biafra actualization and restoration irrespective of our different organizations – we know that freedom can never be achieved on a platter of gold."
The group further commended the intervention of some persons, who it noted helped in "compeling" the Federal Government to grant Kanu bail.
"MASSOB commends the efforts of Igbo governors, some prominent and eloquent leaders like Mr. Peter Obi, Ohanaeze Ndigbo President General, Chief Nnia Nwodo, Governor Ayo Fayose of Ekiti State, some Igbo National Assembly members, Nzuko Umunna and other progressive persons, for their unflinching efforts in compelling the Federal Government to grant Nnamdi Kanu bail," it said.
Source: The Nigerian Voice (local news)