Mcdonald's Profit Beats As Turnaround Gains Steam, Shares At Record High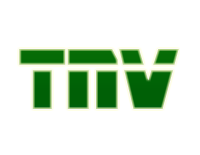 Source: thewillnigeria.com
McDonald's Corp (MCD.N) reported a better-than-expected rise in quarterly profit and U.S. same-restaurant sales on lower costs, all-day breakfast, $1 drinks and promotions on its popular Big Macs, signaling the company's plan to keep customers coming back to its restaurants has gained traction.
McDonald's shares on Tuesday popped to an all-time high, jumping 5.3 percent to $141.31, after profit topped Wall Street's estimate by 14 cents per share.
Two years into a turnaround under Chief Executive Steve Easterbrook, the company has slashed overhead, weeded out underperforming restaurants, introduced all-day breakfast and switched U.S. restaurants to chicken raised without human antibiotics. The moves re-charged the 60-year old chain that was losing business to rivals such as Wendy's Co (WEN.O) and Burger King (QSR.TO).
"There was a lot of low hanging fruit … (that) set the table for him to rapidly come in and make a lot of changes," said Trip Miller, managing partner at Gullane Capital Partners, which holds 20,000 McDonald's shares.
Sales at U.S. restaurants open for more than 13 months rose 1.7 percent in the three months ended March 31, topping analysts' call for a 1.3 percent increase, according to research firm Consensus Metrix.
U.S. restaurants, which drive more profit than any other market despite more than four straight years of traffic declines, are taking direct aim at Wendy's with the introduction of cooked-to-order Quarter Pounders made from fresh beef.
The chain is also rolling out higher-end signature crafted sandwiches in the United States, where restaurant operators are hoping to increase convenience with mobile and kiosk ordering as well as delivery.
At least five brokerages have raised their price targets on McDonald's stock since it began testing mobile ordering in Monterey and Salinas in Central California in March.
McDonald's has since broadened that test to other markets including Chicago and Washington, D.C., Easterbrook said on a conference call with analysts.
McDonald's and partner UberEats this quarter will offer delivery services in new U.S. markets after a successful test in Florida, Easterbrook said.
McDonald's net income rose 8 percent to $1.21 billion, or $1.47 per share, handily beating analysts' average estimate of $1.33, according to Thomson Reuters I/B/E/S.
Operating costs dropped nearly 12 percent.
Revenue fell 3.9 percent to $5.68 billion — the eleventh straight quarter of declines — mainly due to the sale of restaurants to franchisees as part of Easterbrook's turnaround plan. Analysts had estimated revenue of $5.53 billion.
REUTERS
Source: The Nigerian Voice (business)