Minimum Wage: Workers Are Running Out Of Patience – Tuc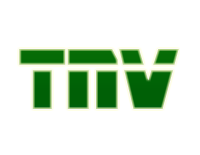 Source: thewillnigeria.com
SAN FRANCISCO, Alril 28, (THEWILL) – The Trade Union Congress (TUC) has warned that workers were running out of patience with the federal government over the delay in the negotiation of a new minimum wage.
This was revealed by the TUC Chairman, Federal Capital Territory (FCT) chapter, Ahmed Olayinka, who warned that workers cannot continue to wait indefinitely for the government over the implementation of the proposed new minimum wage.
THEWILL reports that Nigeria's current minimum wage is N18,000 while organised labour is asking for it be increased to at least N50,000.
"We in the labour union and the entire Nigerian workers are losing our temper, the government must do something fast, because prices of things have skyrocket in the market," he said.
"The common man cannot afford the basic needs of life and workers now pay double of what they used to buy in the market."
Olayinka also said that the Labour union had always been in support of good governance, adding that the labour union was in support of the anti-corruption drive of President Muhammadu Buhari and would do anything to expose corrupt officials.
"Corruption is fighting back and we are on the same page with the government, but the only thing we are asking for is a review of the minimum wage because N18, 000.00 can no longer take care of us," he declared.
Source: The Nigerian Voice (local news)