Misleading Promises By Kachikwu To End Fuel Importation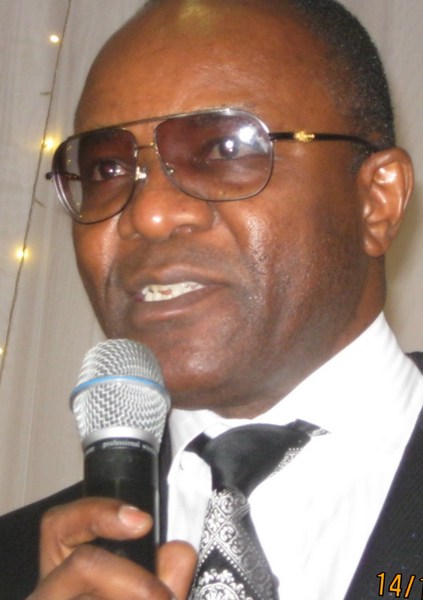 Petroleum Resources Minister, Ibe Kachikwu made this quotation at a public hearing on the evaluation of petroleum pricing pattern for PMS organised by the House of Representatives on February 7, 2017. In 2015 he had correspondingly promised that Nigeria will end fuel importation in 2017. The minister appears to be shifting the goalpost at will.
Flashback
Since the collapse of the nation's four refineries, the country has been importing Premium Motor Spirit (PMS) popularly known as petrol. There are undying concerns about this: The government has not earnestly risen to the occasion. Huge resources that would have gone into other areas of need are being spent on fuel importation and those benefiting from it.
Stakeholders like the Nigeria Union of Petroleum and Natural Gas (NUPENG) had in 2015 supported complete deregulation of the downstream sector and total deletion of fuel subsidy. They thought that would solve the country's fuel crisis.
Even Vice-President Yemi Osinbajo, currently acting president, had in 2016 claimed that the fuel subsidy removal has erased the burden of some N15.4 billion monthly on government. Even at that fuel importation is still a booming business.
The government had also hoped that if they crushed the fuel subsidy monster, it will be all over for importation. This is not happening yet more than a year after the subsidy removal. While dealing a blow on the subsidy matter in December 2015, government equally promised to reduce fuel price from N87 per litre to N85 on January 1, 2016. Today fuel is selling for N145 per litre and sometimes more depending on the area one find him/herself.
The skeptical fuel consumers knew the authorities were playing to the gallery in 2015. It did not take long the real deal crept into the open through Kachikwu. He said, "We have just finished a meeting of various stakeholders presided over by the Vice-President. The meeting had in attendance the leadership of the Senate, House of Representatives, Governors Forum, and labour unions (NLC, TUC, NUPENG, and PENGASSAN)… Pursuant to this, PPPRA has informed me that it will be announcing a new price band effective May 11, 2016 and that the new price for PMS will not be above N145 per litre."
#Misleading Promise 1: Not 2019, But 2017
Again, this is in spite of the fact that Kachikwu had assured that there are foreign investors that are partnering with the Nigeria National Petroleum Corporation (NNPC) to restore the country's refineries within two years. This is yet to happen!
Kachikwu had on October 15 2015 given promise to Nigerians and foreign investors that fuel importation would end in 18 months.
Kachikwu revealed this at the opening of bids for Offshore Processing Agreements (OPAs), according to The Guardian.
"I hope that this is going to be the last OPA that the corporation will go into. Our aim is to get our refineries to a point where they can produce the products that we need because that is where we should be headed. That is the target we have in the next 18 months," Kachikwu had said then.
Consequently, Reuters on March 9, 2016 confirmed the statement by Kachikwu in a headline, "Nigeria aims to end refined petroleum imports within 18 months".
"We must target between the next 12 to 18 months we should be able to get out of importations of refined products," the source reported Kachikwu on March 9 2016.
Conversely, besides the October 15 2015, if we count from March 9 2016 it is expected that the importation of fuel was to end in November 2017, not in 2019. But if we have to count from October 15 2015, we expected the end to fuel importation in June 2017.
#Misleading Promise 2: Nigeria Didn't Stop Fuel Importation By 2016Upon Cost
To really get out of the importation problem, Nigeria needs $700 million to upgrade her refineries, as Kachikwu rightly pointed out.
The amount is quite huge given the prevailing exchange regime. Conservatively, this is around N254 billion. Is there any political will to get the refineries running at full capacity, and the plundering ring of the fuel import cabal smashed?
Whereas Kachikwu meant that the N254 billion would invariably be used in a space of two years to upgrade the refineries. But according to a research conducted by Daniel Adugbo, a journalist with Daily Trust, on August 21 2016, "Federal Government spends N264bn on refinery repairs in 16 years."
Adugbo said, "Since the return of democracy in 1999, the federal government has spent N264 billion for the maintenance of its refineries, yet they have not performed up to the expectation of Nigerians despite claims by government officials."
From this statistics, it is evident that if Nigeria had spent N264b for the upgrade of three refineries across the country in 16 years, then the N254b that Kachikwu was talking about to put the refineries in order within this year is apparently an oversight function.
#Misleading Promise 3: Nigeria Was Not Taken Out Of Fuel Importers List
Kachikwu could learn from the Goodluck Jonathan administration that was not able to end fuel importation with reasons. Aliko Dangote, Africa's richest man and friend of government tried it.
Dangote said on September 4, 2013, while speaking to State House correspondents that fuel importation will end in 2016. Then, he was quite optimistic because he was investing $9 billion in petrochemical, in Olokola, Ondo State.
According to Dangote at the time, ''Nigeria is going to be taken out of the list of countries that import petroleum products by 2016. We will produce 20 million metric tons, which is equivalent to what Nigeria consumes currently''. This is 2017, and the fuel importation music is yet to stop.
Odimegwu Onwumere is an award-winning writer based in Rivers State. He contributed this via [email protected]
en
SOURCE :The Nigerian Voice (opinions)