More Trouble: Actress, Mercy Aigbe is Truly a Cheat…Comedian, Baba De Baba Alleges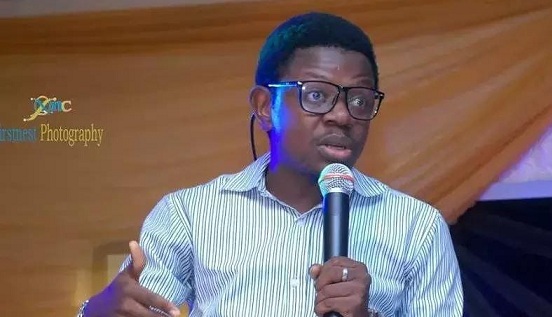 Source: Nathan Nathaniel Ekpo/Nollywoodgists.com
Hmm, there have been many issues of domestic violence in the country but the case of Nollywood actress, Mercy Aigbe Gentry seems to be the most talked about for now.
Even when singer, Banky W's engagement to actress, Adesua Etomi, tries to break the internet, people still go back to the main issue of Mercy with lots of questions popping up.
Comedian, Baba De Baba, who is ready to take risk on any issue, has come out to speak what he saw coming but pretended to void problem.
The comedian alleged that he saw the issue coming which started from a TV programme anchored by Labi of TVC but the viewers never took note of it.
Read his scoop below;
It's no longer news that Mercy Aigbe's husband accused her of infidelity which she has denied by asking him for a proof.
Let me help her husband by giving her one proof.
Early last year, I watched Labi's show on TVC as she was introducing the show, she jokingly said she called Mercy Aigbe to ask for the support of her beauty salon for free makeups for her forthcoming valentine boat show but Mercy's husband who happened to be her manager picked the call and instead of discussing what she called for he started asking her if it was right for a woman to hide while receiving calls in the house and if it was also right for a woman to password her phone. Instead of labi to say the truth, she started the show by saying that phone is personal and that nobody has the right to go through another persons phone.
As far as am concerned, anybody who hides her phone from her partner is a suspect. I didn't write this then because if I had written it, the man would deny it because they were pretending to be enjoying the marriage. meanwhile, I don't blame Mercy but her husband who married a celebrity without knowing what it takes for women to remain in the limelight.
Many successful female celebrities are prostitutes because they need to raise funds for their projects and when she gets married to a rich man, she will still sleep with other rich men because money is insatiable.The man even tried to condole her for this long because if it was me, I would have divorced her the first day she did it.
I watched many ladies discussing this issue on tv and they said no man has the right to beat his wife on the grounds of infidelity because men also cheat. for me, cheating justifies domestics violence. A man has the right to do whatever he likes to a cheating wife because it took him time to borrow or work hard just to BUY HER… sorry, I meant JUST TO PAY HER DOWRY so he owns her.
NOTE: I didn't say I have seen Mercy cheating but from what Labi said on her show, I put it to her that she's a cheat. IT'S BETTER TO REMAIN SINGLE THAN TO BE A CHEATING WIFE.
en