MOSOP Announces Completion of Chapter/Town Elections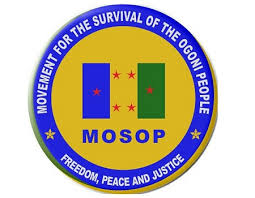 The Movement for the Survival of the Ogoni People (MOSOP) has announced the completion of chapter/town elections.
Speaking in Bori, headquarter of Khana local government area yesterday, chairman of the MOSOP 2018 Electoral Committee, Chief Emmanuel Nkala said elections were conducted in 216 chapters covering the six kingdoms and two special areas.
Chief Nkala expressed joy over the massive participation in the process noting that with the peaceful and successful conduct of the chapter elections, all is now set for the conduct of Kingdom elections this week.
Nkala commended the peaceful disposition of the people which made the elections a huge success and urged them to continue with that spirit for the remaining elections.
Chapter/town elections held yesterday, November 24, 2018 in all Ogoni communities.
Following the time table released by the chairman of the electoral committee, kingdom elections will be held between 15th and 18th November, 2018.
en
SOURCE :The Nigerian Voice (local news)