Mourinho attacks Manchester United forwards after dour West Brom draw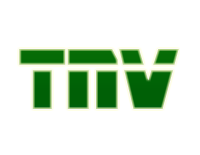 Jose Mourinho laid into Manchester United's flaky attack after yet another Old Trafford draw, accusing some of his players of disappearing against West Brom.
Tony Pulis became the eighth Premier League manager to leave United with a share of the spoils as another afternoon of promise ended in frustration for the hosts.
United, like so many times this season, dominated from the outset but failed to finish off the opposition and the 11th league draw of a topsy-turvy campaign clearly grated on Mourinho.
The Portuguese was spiky when it was suggested in the BBC's post-match interview that it had been an evenly-balanced game, but the reporter got off lightly compared to some of his own players.
Marcus Rashford , Jesse Lingard , Anthony Martial and Henrikh Mkhitaryan were the focus of Mourinho's post-match ire, having seen United fail to eke out victory as the race for the top four heats up.
"I think in football, especially in teams that want to win things, you need consistency in the individuals," he said in the press conference.
"In some others clubs, in some teams where you play for top 10, you play a player with talent is always welcome even if that talent is not consistent.
"Even if that talent is one day, yes, one day, no — in these teams at this level, you need to be consistent.
"And today for 90 minutes (Antonio) Valencia was consistent, Ashley Young was consistent, Marcos Rojo was consistent, (Eric) Bailly was consistent, (Marouane) Fellaini was consistent, (Michael) Carrick was consistent.
"And the other ones were not consistent.
"The other ones were a flash of talent, a glimpse of talent, one good action, almost goal and we need to kill opponents. This is deja vu all season.
"And when you score a goal against these teams, you don't win 1-0, you win three or 4-0 because you score a goal and then the game is open.
"Then you have a completely different story because then they have to play a different way and we are not consistent on this.
"We miss easy chances, we have moments or periods to push really, but then a couple of players they disappear and there are 10 minutes when you don't see them.
"And you see always the same people, always the same guys — always the same guys in front of the train pulling the train, so it's disappointing because it's one more draw.
"It's an amazing unbeaten run, 19 matches in the modern Premier League is amazing, is fantastic, but too many draws at home because some draws away from home are very acceptable, positive.
"You can deal with it but too many draws at home."
Mourinho's assessment of United's attack was cutting but he did not take a similar tact with Mike Dean , aside from saying the referee "conducted the game in a way that suits West Brom".
The Portuguese said Tony Pulis' men wanted to "stop the game" in order to snatch a positive result, but had no gripe with such an approach.
"They can do it," Mourinho said when put to him the Baggies had come to kill the game rather than win it.
"I am not critical of it. They come for that, clearly yes, no doubts about it. If you ask Tony, for sure he will tell you that, but I'm not critical of that.
"One point is good for their objectives. They are solid in the table, they want to try to finish in the top 10.
"One more point at Old Trafford is a positive result for them. I am not critical."
The draw was West Brom's first clean sheet on the road since the opening day of the season, but Pulis was irritated by aspects of his team's display.
"I thought we were really resilient and well set-up in lots of respects," the Baggies boss said.
"The one thing I will say is we played very similar against Arsenal two weeks ago, but once we won the ball we got that first pass off and created lots of opportunities.
"I think we had eight great chances against Arsenal, scored three goals.
"Today we didn't do that. We kept giving the ball back to United and that added to the pressure, then you need a little bit of good fortune at times and need people to play very., very well and that's what we did.
"But in possession, we must do better than that."
SOURCE: The Nigerian Voice (local news)