Mourinho Speaks On Sevilla Loss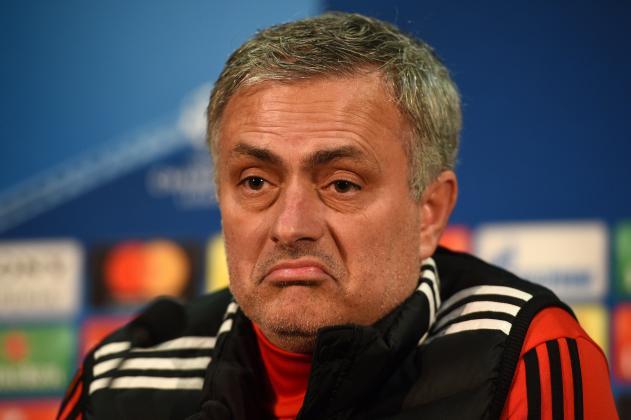 By Ibrahim Taiwo , The Nigerian Voice Sports
Manchester United Manager, Jose Mourinho said that the defeat against Sevilla is not something new for Manchester United.
Manchester United played out a 0-0 draw against Sevilla in Spain but they lost at home 2-1 to crash out of the Uefa Champions League.
Sevilla were the better side and deservedly qualified against a star-studded United team showed no desire and played without any direction.
Jose Mourinho's cautious approach also raised eyebrows when he dropped Juan Mata for Fellaini in a bid to deny the Andalusians the space needed to hurt his team but the Belgian International struggled in his first start since November.
Mourinho said in his post-match conference
Mourinho: "I sat in this chair twice in the Champions League after knocking out Manchester United [in the last 16] at home, at Old Trafford. In this chair with Porto [in 2004] and Real Madrid [in 2013], they are out both times. It is not something new for the club.
"I don't think the performance was bad, I think the intention and the way we started was really good and positive. Sevilla has a good team and they can hide the ball and have players in midfield who are good at doing that. They did that for the majority of the time.
"I think the first goal was always going to be important, not just because of the first-leg result but also the profile of the match.
"Sometimes I am lucky with changes, others time other managers are. It was good, a happy move by Vincenzo to bring Ben Yedder on. When they scored the first goal, the game is completely different."
en
SOURCE :The Nigerian Voice (sport)