Movie Producer Samuel Ofori cleans the shoes of Bishop Obinim overdumbfounding Prophecy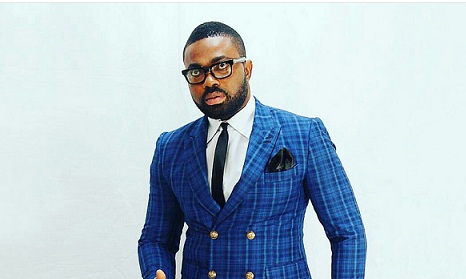 Source: Nathan Nathaniel Ekpo/Nollywoodgists.com
Renowned movie director and actor, Samuel Ofori was dumfounded by the prophecies of Bishop Obinim during church service at the Kumasi branch of IGWC.
Samuel Ofori who was astonished by an account of a woman who dreamt and saw Angel Obinim in her dream and was told by him to bring pepper and earthenware and also to wear black cloths when coming to church, removed the jacket of his suit to clean the shoes of Bishop Obinim as the church went into uncontrollable applauds.
Speaking to www.gospelreviewgh.com after church service, Mr. Ofori said the wonders God is using Angel Obinim to do is the reason why most people don't understand him(Angel Obinim). He opined,
"How can human beings understand this, it is strange, that is how come they doubt the Angelic gift of Bishop Obinim. He also added that human beings usually do not understand the ways of God and Angels. He said the prophesies and how angel Obinim does his work as a man of God clearly shows that really he has an angelic gift.
*The prophecy that made Mr. Ofori clean the shoes of Bishop Obinim.*
During church service, Angel Obinim told all those wearing black cloths to come out because he had appeared in the dream of one of them and had asked that particular individual to wear black cloths and that the person should also come to church with earthenware and pepper.
Three people came out, but Angel Obinim after reading their faces identified the woman he appeared to in a dream.
The woman confirmed that really, Angel appeared in her dream and told her to wear black cloths to church and also bring earthenware so that he will use it to remove some spiritual curses and spells that had been casted on her.
It was at this stage that Mr. Ofori who was dumbfounded by the prophecy rose from his chair, removed his wine coloured jacked to clean the shoes of Angel Obinim.
Source: The Nigerian Voice (entertainment)