My Impeachment Is A Destiny From God, I Accepted It In Good Faith -former Speaker, Rt. Hon. Abdullahi Ata.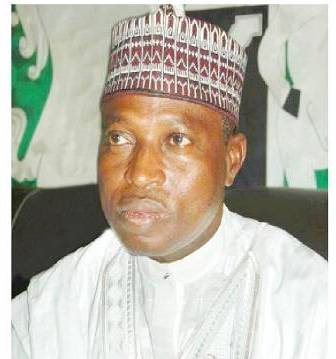 By Ahmed Abu, The Nigerian Voice, Maiduguri
The Impeached Speaker, Kano State House of Assembly, Rt. Hon. Yusif Abdullahi Ata said, he regarded his impeachment as a destiny from God Almighty, which he said he accepted the aftermath of the incident in good faith, which was already predetermined by the Almighty God.
Former Speaker, Hon. Yusif Ata made the Post- Speakership revelation, in an exclusive interview with Express Radio, Kano about the unfolding development regarding his recent Impeachment.
He challenges the allegations levelled against him of Fund embezzlement, late-Coming, incompetence and failure to carry all along, were among the basis of his removal from the Kano legislative pinnacle throne.
Ata emphasized that the allegation is far from the truth and also as he stated, is a malicious pigmentation, purposely fabricated to tarnish his image in the public eyes.
He said it is needful for the accuser to come and explain categorically to the general public of where and when the alleged embezzlement committed in the Kano assembly under his stewardship.
He stressed that Kano legislative House is like a fishbowl society, where nothing would be shrouded in secrecy.
On the issue of alleged late-coming and failure to carry all along, Hon. Ata responded by saying that since from the time he assumed duty, he does everything possible to give a sense of belongings to the entire House members, including the staunch Kwankwasiya members and the single PDP member.
He said that despite the efforts being made, the needed support was not forthcoming, due to longstanding political resentment shared by some members who facilitated his removal from office.
Hon. Ata added that, as enshrined in the House ethics, which stated that the House should conduct its plenary from 10.00am – 1.00pm, but as he stressed that no matter how his early-arrival to the office, there was deliberate laxity to form the quorum from some of the members, which some among them formed it as a compounding basis to justify his impeachment.
He further added that the unfolding incident of new House-leadership is divinely predetermined by the Supreme Creator, and also accepted the outcome in good faith.
Hon. Yusif Abdullahi Ata extends his wishes to the Speaker, Rt. Hon. Kabiru Alhassan Rurum for his resurrection as newly elected House Speaker for the second time, and also to the reconstituted House Principal officers.
en
SOURCE :The Nigerian Voice (local news)