Nasarawa Extension Workers Charged To Transfer Knowledge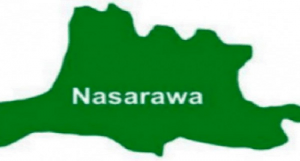 Subject matter specialists and extension workers of Nasarawa Agricultural Development Programme (NAPD) have been advised to always transfer knowledge acquired, during various workshops attended by farmers in their various localities.
The acting program manager of NADP, Mr Stephen Kpama gave the advise at the quarterly review technology meeting, organised for subject matter specialists and extension workers of the three zones of the state.
Addressing participants, the acting manager appreciated them for their efforts and sacrifices towards sustaining their attendance.
According to him, the meeting which was held last in August 2014 is meant to be held monthly but now quarterly, due to inadequate funds.
He charged them to take advantage of the program to educate farmers in the state in order to boost food production.
"As stakeholders of the state, our first priority is to farmers of the state.
"If there are no farmers, our importance is going to be irrelevant and since we have agreed to make way to see how we can transfer this technology to our farmers, we should do it wholeheartedly", he said.
Participants of the meeting were drawn from the southern, western and northern zones of the state.
SOURCE: Channels Tv