Nasarawa Govt. Set To Curtail Meningitis Outbreak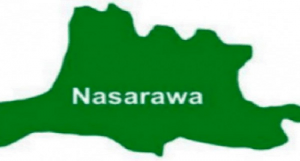 The Nasarawa state government says plans are underway to vaccinate residents against cerebral spinal meningitis.
The Director of Public Health of the Ministry of Health, Doc. Ibrahim Adamu, revealed this in an interview in Lafia, the state capital.
Meningitis, according to the World Health Organisation (WHO), is a bacterial infection of the lining of the brain and spinal cord which has swept across 26 countries in sub-Sahara Africa, killing and disabling young people annually or cause severe cerebral brain damage before hours.
In Nigeria, the Centre for Disease Control (CDC) has reported that the disease has claimed more than 300 lives in Zamfara, Sokoto, Kebbi, Katsina and Niger states.
During a visit to the Ministry of Health to ascertain level of preparedness towards curtailing eventual outbreak of the disease in the state, Dr. Adamu said, "We are making contact with the CDC to be able to procure vaccines that will immunise citizens of Nasarawa state"
He noted that the Ministry in the last three years had embarked on awareness campaigns and immunisation exercise as precautionary measures against an outbreak of the disease, stating that there is no case of cerebral spinal meningitis recorded so far in the state.
He then used the medium to appeal to the people of the state to avoid overcrowded spots, sleep in ventilated rooms and seek medical attention whenever they feel unusual.
"It affects usually young adults and people that leave in a very poor ventilated environment", he noted.
On the part of residents, they urged the government to create more awareness on the dangers of the disease.
They also called on Abuja Electricity Distribution Company to make it available in order to control the hot weather being experienced.
"We need light, because in Lafia we have problem of that especially this our school environment.
"We hardly see light and that is causing a lot of sicknesses to the students.
"My appeal to the government, is to try to ensure stable electricity supply to all especially in Lafia where the heat is really intense"
SOURCE: Channels Tv