Nasarawa Police Adopts New Crime Curbing Strategy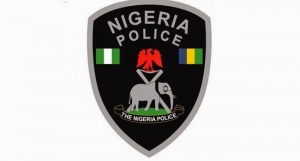 The Nasarawa State Police Commissioner, Abubakar Bello, has said the command has adopted new strategies in ridding the state off criminals especially in troubled areas.
He said this while briefing newsmen after the parade of suspected criminals apprehended for various crimes at different locations of the state.
"We are opening a new chapter of policing in Nasarawa state, this is as a result of collaborative effort between the police and some stakeholders in fighting crime in the state"
"About two weeks ago, a special squad made up of gallant officers and men of Nasarawa police command embarked on a joint operation, with members of the vigilante and Miyetti Allah Association with the aim of tackling the activities of kidnappers, armed robbers and cattle rustlers in Udege Mbeki, Mararraba Udege, Odu and Agwada areas of Nasarawa state", he said.
He revealed to newsmen that the joint operation adopted by the command is a successful one, as it led to the arrest of 40 persons apprehended for kidnapping, armed robbery and cattle rustling.
He also expressed optimism that the operation will enable the people of Kokona and Nasarawa Local Government Areas have a sense of relief to carry out their normal businesses.
"I believe with this operation, residents of Nasarawa Local Government and some part of Kokona Local Government Area will have respite for now, so that they can pursue their legitimate livelihood in peace without fear"
"I want to call on the people, particularly stakeholders to come and collaborate with us, so that together we can rid the society off criminals"
He used the medium to recognise the role played by 12 personnel in the successes recorded by the command and gave them his commendation for dedication to duty.
Exhibits recovered comprises of 500 cows, AK 49 military riffles with 24 rounds of live ammunition, camouflage uniform and 13 motorcycles.
SOURCE: Channels Tv