NCP charges Buhari to be sincere on anti corruption war, condemns recall of NHIS boss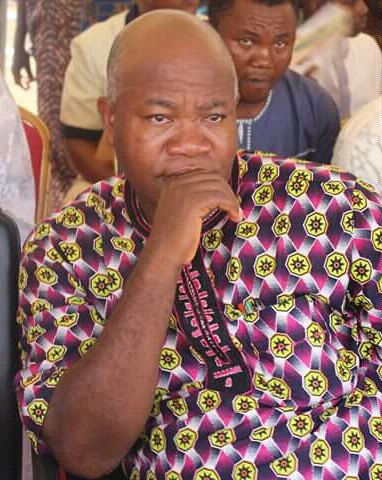 By Olawale Adewale, The Nigerian Voice, Osogbo
The National Vice Chairman of NCP, Alhaji Waheed Lawal has charged President Muhammad Buhari to be sincere on his fight against corruption as he condemned the recall of the suspended Executive Secretary of the National Health Insurance Scheme, Professor Usman Yussuf who was still being investigated by the anti graft agencies.
Usman is under investigation by the Economic and Financial Crimes Commission and the Independent Corrupt Practices and other related offences Commission over the diversion of N919m.
Speaking with The Nigerian Voice in Osogbo, Lawal said "We, in the NCP see the recall of Prof. Usman Yussuf as a betrayal of trust and confidence the Nigeria people has reposed in the leadership of President Muhammadu Buhari, he has with this singular act halted every progress this administration is making to curtail the act of corruption among public officers".
"How on earth will a man who can't account for the expenditure of N919m NHIS fund be recalled back to duty, why will a man who publicly said Fuck you to a serving minister, why is the presidency condoling Yussuf, is it because he's a kinsman to the president", Lawale queried.
He continued "We are perturbed by this development and it has become imperative for the president to address the nation on his stance, as it is becoming clearer that nepotism and favouritism of ethnic colouration is a determinant to most of his policies, as the recall of AbdulRasheed Maina remains unresolved till date."
"It is on record that one Mr. Femi Akingbade, the former acting Executive Secretary of NHIS was summarily removed from office on mere allegations contained in petitions submitted against him, with the baggage of revelations emerging from the administrative panel of enquiry of how Yussuf diverted funds through phony contracts, illegal trainings and spending of unbudgeted allocation on cronies and friends, he is not fit to remains in that office."
"It was only during his short stay that the association of HMOs threatened to disengage from NHIS owing to maladministration and policy somersaults. However, if the president was actually dissatisfied with the ministry of Health panel, he should have instituted a fresh panel to probe the allegations levelled against Yussuf."
"We call on President Buhari to immediately reverse his decision, allow the law of the land to take its full course on the NHIS boss, give the anti corruption agency the marching order to conclude their investigation and ensure justice," Lawal insisted.
en
SOURCE :The Nigerian Voice (local news)