Ndi Anambra Condemns Trail of Deaths following APC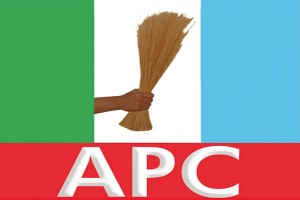 There has been widespread condemnation across Anambra state over the deaths of at least three persons in connection with reckless convoy incidents after the Friday All Progressives Congress (APC) Rally in Onitsha. Many who spoke on the incident expressed dismay that the party seem to have carried wind of misfortunes into a peaceful and prosperous Anambra.
The unfortunate death of two persons was recorded at the busy Tarzan Nkpor where the security in the APC convoy shot sporadically traffic killing a driver of a Toyota Camry and another innocent commuter before zooming off towards Awka. Another altercation by the same APC group of convoys at Awka reportedly led to the manhandling and abduction of a third victim whose whereabout is unknown
Recounting the incident, Mr. Samuel, a witness at a Filling station nearby the scene, said that the arrival of many APC convoys at the busy junction with sporadic gunshots caused commotion. According to Samuel, "everybody ran for cover and the convoys zoomed-off. When we recovered, we saw the Camry driver dead with another one lying dead with head crushed. I have not seen anything like this."He added.
Confirming the incident, a community leader and dealer in Trucks at Tarzan junction Nkpor, Ichie Obed Nwafor condemned the show of force by the APC convoys at the ever busy Tarzan."Anambra has been peaceful for sometime now, why do they want to cause trouble and disturb our business. It is unfortunate and unnecessary and I can assure you that we don't trust them."
Also in the Awka, Mrs Umerie, a petty trader at Unizik lamented the wild behaviours of some wearing Tony Nwoye uniform. According to her, ."can you imagine the beating they meted to one man and carried him away. The politicians have come again with their trouble. Tell them to leave our state."
Police confirmation of the incident and deaths is being awaited but video and photo of the victims are already circulating online.
en
SOURCE :The Nigerian Voice (politics)