NECONDE energy targets 17,000 BPD production in September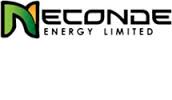 The management of Neconde Energy Limited, the Exploration and Production subsidiary of the Obijackson Group, said it is targeting 17,000 barrels per day (bpd) output from its oil mining lease, OML 42 located in the West Delta.
Mr Frank Edozie, the Managing Director of the company made the disclosure in a media briefing with newsmen in Lagos.
Edozie said that the company had taken some strategic steps, such as the rehabilitation of the Batan and Odidi flow stations, to enable it achieve the targeted peak gross production level.
He said that the company had designed another methodology of transporting its crude though the use of barges to the export vessels on the sea.
The NECONDE boss said that the before the pipelines vandalisation, the four wells which comprises of the OML 42 produce between 230,000 to 250,000 barrel per day.
According to him, since the acquisition asset, we have been battling with series of community issues and acquisition challenges. The communities are making lives hell for us.
"We resulted in carrying our crude oil through barges due to inability of the Transforcados operational challenges because of incessant vandalism.
"We plan to hit between 15,000 to 17,000 barrel per day production target by September, while 60, 000 BPD by 2018,'' he said.
Edozie, however debunked allegation of rights violation, nepotism and tribalism claimed by people of Gbaramatu community in Delta State.
He said that Neconde Energy Limited had never agreed with the community on 5 per cent equity on its 45 per cent stake asset equity on OML 42 as claimed by the community.
it will recall that on July 9 the host community, Gbaramatu Traditional Council alleged that NECONDE has refused to honour an agreement to remit 5 per cent of its 45 per cent equity on OML 42 to host community.
According to him, our attention was drawn to newspaper reports stemming from a media briefing by The Gbaramatu Traditional Council, erroneously alleging violation of the rights of the indigenous people of Gbaramatu Kingdom by displacing those employed at the flow stations and hijacking contracts from local contractors.
"As a joint operator of OML 42 with the Nigerian Petroleum Development Company (NPDC), NEL finds these allegations not only ludicrous.
"But also a calculated attempt to arm-twist the company into abandoning its transparent operating model that has seen the highest level of engagement of personnel from its host communities in meaningful and sustainable ways in its operations.
"The company also has an established model of executing "Freedom To Operate" agreements with all relevant host community groups for all projects and operational activities in its areas of operation.
"Neconde prides itself in local talent development and does not in any way ignore the services of local talent, especially in the host communities of its operations.
"Therefore, this allegation is false and negated by verifiable employment records in our organization,'' he said.
The NECONDE chief said that the allegation bordering on hijacking contracts from local contractors is untrue.
He said that local contractors have been providing and continue to provide many services that are key to the operations of the company and its Joint Venture (JV) partner NPDC.
He said that it is common knowledge that operations have been epileptic due to frequent and sometimes prolonged outages of both the Trans-Forcados Pipeline and the Forcados Export Terminal.
"These frequent outages have made it difficult for the JV to effectively manage some of the contracts it employs in its operation. One of such contracts is the Operate and Maintain (O&M) contract through which the JV manages its field activities.
"To reduce significant losses to the JV due to wasteful contractual exposures, a decision was made by the JV to manage these O&M activities directly using JV personnel. Consequently, O&M contracts which expired at the end of 2016 were not renewed.
"The most absurd of the allegations by the Gbaramatu Traditional Council is the claim that the Management of Neconde Energy Limited refused to honour an agreement to remit 5% of its 45% equity to OML 42 host communities.
"It is a matter of public record that NECONDE acquired its equity in OML 42 following the divestment of same by Shell Petroleum Development (SPDC).
"The company is unaware of and did not enter into any agreement with any party or parties to sell or otherwise transfer any of its equity, for any consideration whatsoever, to any party or parties. (NAN)
NECONDE is the operator of oil mining lease, OML 42, through its acquisition of a working 45 per cent interest from Shell, Total and Agip joint venture (SPDC) in 2011but finalised operatorship in 2016.
en
SOURCE :The Nigerian Voice (business)