NEW NYSC COORDINATOR FOR OSUN STATE.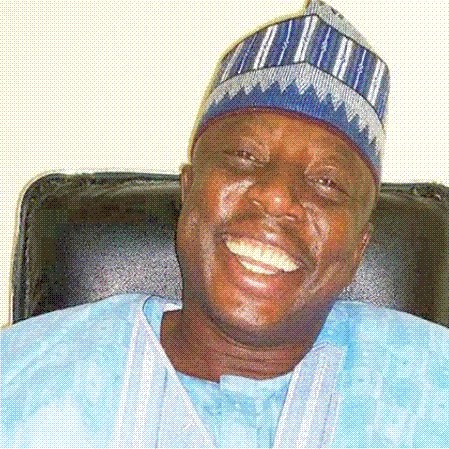 By Babatunde Joseph Oduntan
THE new Osun State National Youth Service Corps (NYSC) Co-orditinator, Mr. Emmanuel Attah has called on the state government and Private employers of Corpers in the state to support the programme for the care and wellbeing of Corps members posted to the state.
He made the call in Osogbo Osun State Nigeria, on 27th March 2017 during Rave 91.7FM radio 'Frank Talk,' discussion programme anchored by veteran radio Journalist, Mr. 'Femi Olanipekun.
Mr. Attah did not agree with public opinion or views that the NYSC programme should be scrapped and replaced with a two year compulsory full military training for Polytechnic and University graduates in the country as it is done in many civilized and developed countries of the world.(United States of America, Federal Republic of Korea, etc)
The NYSC boss however strongly believes that the NYSC programme inaugurated in 1973 has met the aims and objectives for which it was set up. The twelve months compulsory national service for young graduates of tertiary institutions in Nigeria, he said provides the needed work force for employers and has greatly eliminated the problems associated with unemployment in the country.
Prospective Corps members during the one month orientation programme in the state he said, can benefit from the 'Skill Acquisition' programme recently introduced by the federal government to make them start with a little amount any 'Small Scale Business' after their service, rather than waiting endlessly for a white collar job.
In an ethnically diverse nation like Nigeria, the NYSC Mr. Attah said, promotes unity, patriotism and devotion to service in our youths as future leaders of tomorrow. The federal government he said is aware of the insecurity in the country. Corps members posted to states with insurgency problems he said, are made to have their orientation programme outside their state of posting and they are given the opportunity to seek redeployment to other states apart from their state of origin to complete their service.
He noted that many corps members reject their postings for one reason or the other. He however warned that prospective NYSC members after graduation must accept their postings in good faith. He explained that those who are qualified to apply for redeployment are married women and individual with any health problems or challenges.
Many Corpers with one sickness or the other he said, do not inform the NYSC office in time. Now he said, appropriate clearance and data capturing biometric machines have been put in place for documentation of corps members.
Mr Attah further pointed out that the protection and care for corps members is very important to the government and will not in any way joke with the lives, health and care of any corps members. On behalf of the NYSC national office, he sympathized with the parents and family members of a Corper from Osun state who died during her orientation in 2016.
He specified that during orientation, health care, feeding and transportation allowance is the primary responsibility of the state government and after the orientation, housing and transportation allowance is the responsibility of their employers (Government or Private.)
Mr. Emmanuel Danjuma Attah hails from Benue state, he graduated from Ahmadu Bello University, Zaria, he is a football administrator, a former Super Eagles' team Co-ordinator and NYSC Director of sports. He joined the service of the NYSC in 1993 and has since risen to the rank of a Deputy Director. He was posted to Osun state in January, 2017 to replace Mrs. Regina Iluebbey as Osun state NYSC Co-ordinator.
Source: The Nigerian Voice (local news)