NEXT STEPS: A CASE FOR MANAGING OUR NEW FOUND VICTORY IN FEMALE BASKETBALL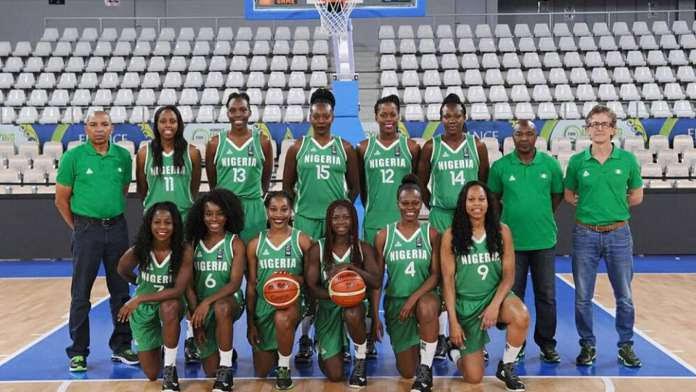 Congratulations once again to the Nigerian female basketball team for a superlative performance, which earned them bragging rights as African Champions for the next two years. Beyond the victory we should be thinking about managing the success of this campaign and not engage in the mistake of our predecessors by letting the significance of the event get lost on us.
Having won the African basketball championship we are currently the best in Africa and shall wear that toga of being basketball champions on the continent. Our brand equity has invariably being boosted by this achievement and we have become the toast of the moment for which all suitors are falling over themselves to associate with.
So let us therefore ride on the wave of this occasion to garner support from corporate Nigeria and other international stakeholders for sponsorship, partnership, and specific developments for our basketball. Milo, Zenith Bank, DSTV, First Bank, Union Bank, Punch Newspaper, KweseTV are typical examples of organizations who are involved with basketball and leveraging on other relationships (StarTimes) too could profit us at this point in time.
The 2018 FIBA Women's Basketball World Cup in Spain is now a major event in our calendar and as a prelude to this competition we can host a four-nation tourney mid 2018 in Nigeria involving an European nation or two and complementing the other slots with African nations (preferably Senegal, Mali or Angola). This way we can be sure of testing our ability to host the next Afrobasket competition in Nigeria and consolidate on our position as a powerhouse in female basketball.
What qualifies the Nigerian female basketball team's brand equity results from the fact that we are continental champions, our perceived quality is not in doubt as we have remained unbeaten, our brand association is strong as we are a member of FIBA – the global regulator in basketball, our brand loyalty is not in question as the continent respects the force we represent and will always factor us in almost all equations, brand equity is also a game of numbers as the team represents a population of over 180 million people – Africa's most populous nation.
Before the ovation dies down and everyone returns to the norm let us take the initiative of reaching out to stakeholders asking them to help build infrastructures and encourage the game in primary, post primary, tertiary institutions, and some other informal sectors across the nation. Reach out to them to support our national teams because we are good enough to win laurels and bring glory to the fatherland. This activity will in turn help the youths channel their energies positively instead of in vices.
We have had our challenges from time past and this is the time to come together to work for a common goal. There is no denying the Nigerian spirit which thrives on perseverance and doggedness to overcome stacked odds. We need to sustain this identity and our core values to achieve what we wish to make last. Being distracted by frivolities are only capable of diluting our brand values and as a result we risk losing loyalty of our players and stakeholders.
OUR CIRCUMSTANCES DO NOT DEFINE US BUT OUR CHOICES DO.
en
SOURCE :The Nigerian Voice (opinions)