NGO organizes free training for maternity care providers to curtail maternal, neonatal mortalityA�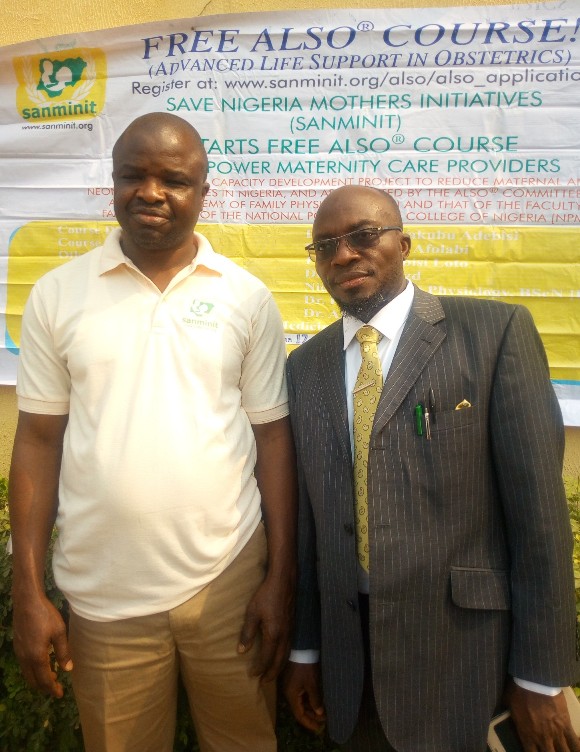 By Olawale Adewale, The Nigerian Voice, Osogbo
A nongovernmental organization, Save Nigerian Mothers Initiatives (SANMINIT) has organized a free capacity building training for doctors and other maternity care providers in Osun State as part of strategies to curtail maternal and neonatal mortality in Nigeria.
The training which took place at the Ladoke Akintola University Teaching Hospital in Osogbo, capital of Osun state was designed to strengthen the capacity of the doctors and maternity care providers and enable them update their knowledge and skills on the Advanced Life Support in Obstetrics (ALSO).
The Guest Speakers at the training, Professor Olabisi Loto said the training became necessary given the alarming rate of maternal mortality in the country and that such training which is very costly in the developed countries was organized free to for the maternity care providers in Osun to equip them adequately to be able to do their job well and ensure safe delivery for mothers.
The Commissioner for Health in Osun, Dr Rafiu Isamotu while speaking during the training lamented that Nigeria has a very disturbing indices on maternal mortality. He urged participants to take the advantage of the training and use the knowledge judiciously to reduce the problem of maternal mortality in he country.
Isamotu disclosed that Osun State Government is developing policies that would ensure the global best practice in providing maternity care in the state and that when the policies are in place, they would address the problem of maternal mortality in the state.
He said "The state government is working on policies that would ensure global best practice in the provision of maternity care. Our Doctors and other maternity care providers should always embark on necessary training that would increase their capacities and reduce the problem of maternal mortalities."
"The state government through a synergy between the Ministry of Health and the Ministry of Justice is working on the policy that would soon come up and help us to checkmate the problems of maternal mortality. We acknowledge the fact that statistics show that maternal mortalities in Nigeria has been on the increase and there is need to curtailed the menace. Meanwhe, I must commend SANMINIT for organising this training."
Earlier, the coordinator of SANMINIT, Dr Omoniyi Yakubu Adebisi who is also the course coordinator of the training urged policy makers in the country to pay attention to the issues of maternal mortality and make necessary laws that will address the issue so as to prevent deaths of pregnant women during childbirth.
en
SOURCE :The Nigerian Voice (local news)