NGOS Advocate Better Cooperation between Government and CSOs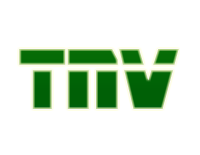 By Nofisat Marindoti, The Nigerian Voice, Osogbo
The president of Network of NGOs in Osun State (NETNOS), Comrade Ibrahim Olayinka has called on the State Government to involve the Network in its drive for holistic development of the state.
He said gone are the era when CSOs are seen as been antagonist of government and its policies, stating that the trend has changed as CSOs are now well grounded in developmental issues and their contribution cannot be overemphasized.
This, he said in a statement issued by the Network at the end of the Strategy Action Plan session organized by the Network in Osogbo on Friday.
The Network appraised the activities of the government and commended it in the area of physical and human capital development.
Com. Olayinka said despite the present economy recession in the country, the state government has continued to attract opportunities that is available to both locally and international development partners in the state.
"The development vision of this present administration is clear for the state; it is clear departure from the previous administration before it.
"Apart from proactive and diligent negotiation of various bi-lateral and multi lateral agreements which is geared towards both human capital development of the state as well as physical development.
"The Government has started programmes like Osun State and Local Governance Reform Project (SLOGOR), Osun Rural Access & Mobility Project (O-RAMP), Community and Social Development Project (CSDP).
"All these programmes were done by the government after it has fulfilled all necessary conditions such as the state contributions which includes payment counterpart fund." The Network added.
Com. Olayinka however stated that the government would make more impact if it could tap into the quality skill available at the disposal of CSOs in the area of community mobilization, project management monitor, and overall project circle which will add significant value to the achievement of the government objective.
en
SOURCE :The Nigerian Voice (local news)