Niger Delta Peace: A Call For Caution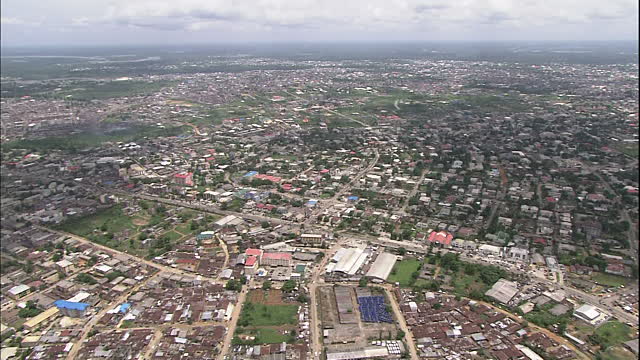 A group, the Concerned Advocates for Niger Delta Emancipation, CANDE, has cautioned the Federal Government to beware of individuals and groups who may wish to ferment trouble and cause unrest in the Niger Delta, by writing what it describes as frivolous petitions, which can potentially undermine the peace existing in the area presently and derail efforts to consolidate on the good works and achievements already accomplished in the region, since President Muhammadu Buhari assumed office on May 29, 2015. The group, in a statement signed by Mr. Hope Kpumere, its national Co-ordinator, noted that several progressive initiatives of the Federal government, such as the Presidential Amnesty Programme, headed by General Paul Boroh, the Maritime University and the highly successful diplomatic shuttle to the Niger Delta region, were all clear signs that peace was gradually taking root in the region, even as he advised that all hands must be on deck and pulling together, to ensure that the peace, which has also led to higher oil revenues accruing to the coffers of the federal and state governments, is sustained.
The statement titled, NIGER DELTA PEACE: A CALL FOR CAUTION, reads thus:
"The stretch of peace presently existing in the Niger Delta region so far has not really been enjoyed for this long in a very lengthy period in the Niger Delta. Candidly, the issue of militancy and insurgency in the Niger Delta region has been minimized drastically but with the exception of a few isolated incidences sponsored mostly by some skewed interests. To state that these are very calm and tranquil times in the Niger Delta region is a capture of uncommon reality. Thus, CONCERNED ADVOCATES FOR NIGER DELTA EMANCIPATION (CANDE), as a group of concerned, responsible and very conscious citizens, considers it appropriate to express profound gratitude to the courageous and pragmatic shuttle diplomacy recently embarked upon by the Vice President, Prof. Yemi Osinbajo who, acting on the instructions of President Muhammadu Buhari, headed into the Niger Delta to embrace the people, listen to their problems, address the salient issues of concern between the region and the federal government.
"There is absolutely no doubt whatsoever that this peace in the region if sustained, will be adduced largely to the robust dialogues with critical stakeholders and particularly the dynamic intervention of the Presidential Amnesty Programme. We recall that President Buhari not only continued the implementation of the Presidential Amnesty Programme from the previous administration, but improved upon it by appointing a conflict resolution expert and astute Army General to oversee the affairs of the programme in addition to plugging some of the major loopholes where wastages had reigned at the detriment of taking care of the ex militants whom the Amnesty programme was designed to address their agitations.
"In a nutshell, the Presidential Amnesty Programme has been so far, so good, in the last two years in the Niger Delta especially when placed against the backdrop of the fact that as at a time the Amnesty Programme re-commenced under President Buhari, the Niger Delta crisis had been very high and up until August 2016 and there were still many issues unaddressed. Thus, at CANDE, we are pleased that for now, stipends of ex agitators have been very regular, the so called ex militants are being engaged in sustainable schemes on empowerment capacity for entrepreneurship, undergraduate sponsored programmes are ongoing, the prospects for green cum blue economy for Niger Delta is showing real prospects, overseas training programmes can proudly boast of young pilots, engineers, specialists of different professions with many first class graduates now in the region. All these recorded successes from the Presidential Amnesty Programme are huge evidence that Niger Delta peace efforts are working.
"At this juncture, it is important to restate categorically that without peace, there can be no development and investors will be afraid to come to invest. Unfortunately, some distractions are beginning to emerge with potency to disrupt the peace in the Niger Delta and we must not allow such to happen, keeping quite will be akin to allowing destruction upon a people that have embraced peace for collective good.
"While CANDE as a non violent group embraces the constructive dialogue approach of the Nigeria government for Niger Delta advancement, it is vital to mention that it also pledges its unalloyed commitment to President Buhari's war against corruption. Consequently, we affirm that the Presidential Amnesty Programme should not be an exception for probe. However, CANDE herein unequivocally states too that petition writing is not a new profession to our people of Niger Delta. In fact, our historical narrative as a deprived and neglected people has made it difficult for us to avoid fighting ourselves with displaced aggression, envy and groundless allegations which often results to various forms of domestic conflicts and unnecessary confrontations that are most times combustible, malicious and sinister.
"Specifically, even those that have invested their all in pursuit of peace in the Niger Delta region have not been spared of baseless allegations. Oftentimes, innocent persons are made easy victims and targets of blackmail. Indeed, it is even worse now that those out of business because of change of political leadership have found it self satisfying to write off those working assiduously under the new government for peace in the region. We understand all these and have accepted the reality of their occurrence. Therefore, that there have been strident calls for the removal of Brig. Gen Paul Boroh's as the Special Adviser to the Presidential Amnesty Programme should not be shocking to anyone that understands how Niger Delta operates. Indeed, calls for Boroh's sack are another sad reoccurrence of our known trait of halting progress in Niger Delta when and where it matters most.
"From our investigations at CANDE, it is obvious that those calling for the dismissal of Brig. Gen. Paul Boroh have been revealed as some of the major loyalists and sympathizers of the previously sacked ruling party and some self centred persons. However, discussing them here, will not only edify their devious plots but will inadvertently drag in an unnecessary debate on the skewed nature of some online media platforms who pose as informed commentators and reporters of events pertaining to Niger Delta affairs, without any idea of what the real needs and pains of those living in the creeks truly are. At this point, we accuse these opportunistic instruments as promoters ignoble acts of anarchy as they only serve the vested interest of alleged looters, against who the anti-corruption war is targeted at and who will always hate the President Buhari's administration, especially on the remarkable progress that it has achieved in ensuring relative and so far sustainable peace in the Niger Delta region, particularly in the visible and verifiable accomplishments achieved by the laudable Presidential Amnesty Programme.
"In any case, CANDE even at the risk of being tagged wrongly as General Boroh's sympathizers, expresses a strong conviction that while those pushing for Boroh's ouster are entitled to their opinions, these calls are however coming from the most inappropriate quarters and this is why the government should be clear eyed and very alert to the machinations and intentions of these misguided persons. For avoidance of doubt, the interest of CANDE in the Niger Delta advancement is beyond those of personalized and individual gains which have kept the region where it is today.
"So far, President Muhammadu Buhari has found a working team and winning formula for peace in the Niger Delta. There is a saying that you do not change a winning team when you are playing very well. The avalanche of petitions by those who do not mean well for this administration and by extension, the Niger Delta region should be investigated but not allowed to halt progress. Therefore, let us be careful in our eagerness for seeming correctness and throw away the beautiful baby with the bath water.
"At CANDE, our candid and practical advice is that the National security agencies should be given every possible assistance to conduct their interactions and investigations with all relevant parties including those ex-militants that originally agitated and settled for the Presidential Amnesty Programme, to ascertain and be fully convinced of their desires. If indeed the ex agitators are desirous that Brig. Gen Paul Boroh should be removed, then let their desire prevail. If, however, it is in their assessment that Boroh's stay meets their aspirations, then so be it. For now, CANDE strongly recommends that the ex-militants should be allowed to decide what is good for them. Presidential Amnesty Programme was a deal for their peace and pragmatic, beneficial engagement and not for the interest of few elites who have for decades, marginalized, short-changed and undermined the masses of Niger Delta.
"In conclusion, we state that Peace in the Niger Delta is not negotiable and should not under any circumstance or condition be subjected to any unnecessary experimentation that might reverse the progress in the region. Any invitation for anarchy should be rejected because the human beings in Niger Delta are not guinea pigs. Those interested in anarchy should take such elsewhere especially now that oil production has gone to an all time high of 2.07 million barrels per day. The Niger Delta people love peace and it has been widely demonstrated for all to see under President Buhari's administration.
"May God never permit any plot for anarchy to rear its ugly head in the Niger Delta."
Hope Kpumere
Co-ordinator
CONCERNED ADVOCATES FOR NIGER DELTA EMANCIPATION (CANDE),
en
SOURCE :The Nigerian Voice (local news)