Niger Delta Youth Coalition (ndyc ) To National Assembly: Impeach President Buhari Now!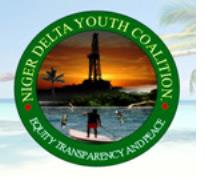 By Niger Delta Youth Coalition (NDYC)
A pressure group, the Niger Delta Youth Coalition (NDYC ) has appealed to the two arms of the National Assembly to commence necessary processes towards impeaching President Muhammadu Buhari.
National coordinator of NDYC, Prince Emmanuel Ogba who made the appeal equally called on youths across the Nation to massively mobilise and vote out Buhari led administration in the interest of the nation.
Ogba said the call has become necessary and urgent in view of the precarious and pitiable situation Nigerians have found themselves under the leadership of Buhari.
He accused Buhari of failing in all his electioneering promises made to Nigerian's " He promised to end the scourge of Book Haram , to redeem the nation's economy, to bring down price of petroleum products, square Dollar with Naira. But what do we have today?
" Nigerians are plunged in an economic quagmire never known in the history of the country. Dollar and Naira exchange relationship is astronomically high and never known in the history of the nation.
" Boko Haram and killings by Fulani Herdsmen take daily toll such that citizens are hauled down in scores like worthless worms in their own country.
" Embarrassing enough, Buhari appear to be under hallucinations and spell. "We can no longer continue to accept this unacceptable situation the nation has been trapped in to. The only option we have is to help our helpless President by urging National Assembly to impeach him and his Vice or mobilise and vote him out in the forthcoming national election ", Ogba said.
He expressed fear that if Buhari is allowed to remain in office beyond 2019, the nation might become extinct adding that youths who have been totally abandoned by the Buhari administration and who should be the hope of the future would be the worst loser.
" Time is now . The concern should be beyond party, tribe, religion or class for the terrible effect of Buhari's misrule affects all", said the youth leader.
en
SOURCE :The Nigerian Voice (local news)