Nigeria Police Should Strip Adekunle Temitope (small Doctor) Of His Ambassadorial Status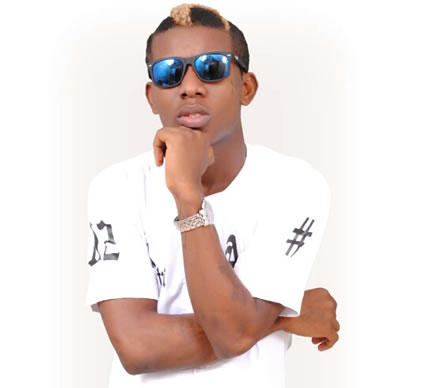 Recently, Lagosians in particular and Nigerians in general were stunned into a state of shock by the reported arrest of Nigeria music star Adekunle Temitope (Small Doctor) by the Nigeria Police for threatening to shoot a law enforcement officer in the discharge of his lawful duty on the Lagos Abeokuta expressway and for illegal possession of firearms.
Just like in other parts of the world, celebrities, are often identified with unimaginable weird and gangster behaviours as exemplified by the hooligan conduct of Small Doctor in threatening to shoot an officer of the state with a gun, which is highly reprehensible and condemnable.
Notwithstanding the court exoneration of his unlicensed gun status as alledged by the police on arraignment, Adekunle Temitope had broken the law by his criminal conduct of threatening to shoot a law enforcement officer is by implication, a threat to shoot the government and people of Nigeria as represented by the authority of the state in the traffic officer.
However, one must commend the Lagos State police command for promptly arraigning the suspect in court and also the judiciary for promptly sentencing him to probation of one year of good conduct while granting him conditional bail bond.
But one area of the whole episode which drops a sour taste in the mouth and leaves one emotionally troubled, is the realization that Small Doctor is an ambassador of the Nigeria police which meant that he was supposed to project the image of the Nigeria police in good light to his teeming young fans, supporters and the Nigerian public, but unfortunately, by his crude and gangster conduct, he has proven beyond doubt, that he is not a fit and proper person for the role of an ambassador of a national institution, the Nigeria Police.
Adekunle Temitope (Small Doctor) conduct in threatening to shoot an officer of the law, is a reflection of his crudity, lawlessness, disdain and lack of respect, not only for the Nigeria Police force, but also for constituted authority of the state as represented by the traffic official.
Therefore, it is only appropriate and reasonable for the Nigeria Police Force (NPF) to as a matter of urgency, strip Adekunle Temitope (Small Doctor) of his ambassadorial status because his conduct is everything unambassadorial and the opposite of the civilized, courteous, friendly, responsible, responsive and law abiding image he is supposed to mirror of the Nigeria police.
One would also like to admonish Adekunle Temitope (Small Doctor) to seek psychological and emotional guidance and counselling on public conduct which is very crucial to the success of his music career that has just begun lest he go the way of others before him who allowed stardom and wealth to kill the Dream.
en
SOURCE :The Nigerian Voice (opinions)