Nigeria still in severe pains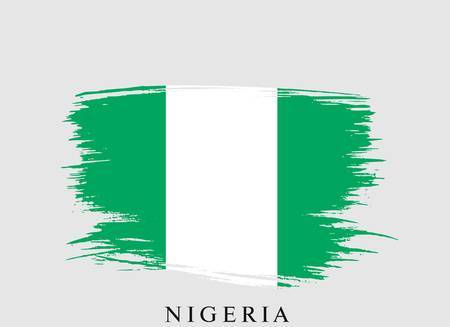 Pain is a distressing feeling often caused by intense or damaging stimuli, what are the signs and symptoms of pain?
A dull ache.
Throbbing.
Burning.
Shooting.
Squeezing.
Stinging.
Soreness.
Stiffness.
What is the most painful thing in world?
Tetanus.
Second Degree Burns.
Cluster Headaches.
Kidney Stones.
Child Birth.
Animal Attack Injuries.
Torn Achilles.
Bullet Ant Sting.
How can you tell if someone is in pain?
There are some signs and symptoms that a person may exhibit if they are in pain that can clue you in:
Facial grimacing or a frown..
Writhing or constant shifting in bed.
Moaning, groaning, or whimpering.
Restlessness and agitation.
Appearing uneasy and tense, perhaps drawing their legs up or kicking.
So, how much pain can a human take?
The Human Body Handles 45 Dels (Units) Of Pain? The Claim- "A Human body can bear only up to 45 del (units) of pain. Yet at time of giving birth, a mother feels up to 57 Del (units) of pain. This is similar to 20 bones getting fractured at the same time."
But in Nigeria, we have seen more severe pains…Earlier this year. I am sure that a few of us can still recall the drama below;
"I am in pains.. I am in severe pains. I can't turn this neck anymore. If anything happens to me, the Inspector General of Police should be held responsible", Ekiti State Governor, Ayodele Fayose moaned through a cascade of tears, while propping his head with both hands.
He was inconsolable.
So let us as the year gradually winds up, talk about pain…
Are we as a people in severe pain that we spent the better part of national discourse time to look at whether Mr. Atiku was searched, or the searching was routine, or the presidency ordered the search. We love the whole drama, but lack serious critical thinking and so the real issues are left hanging weeks, months and years after because we still make the same mistake.
We have in pain been subjected to national discourse on WAEC Certificate, and then we have also engaged on conversation regarding another's VISA status. We are a strange people, and our reactions to pains are from funny to bizarre.
Do you feel severe pain for this beloved nation of ours, I do not need to spend time and space looking at the chronicles of the University College now University of Ibadan, but I would be lost in time trying to figure out how that great Ivory Tower spent valuable time dramatizing the guise of wearing Hijab or not for secondary school students, when kids in Japan and all of over parts of Europe are solving problems.
Same way that the Law School Graduation was reduced to whether we should wear atilogwu or sango uniforms and we leave the real issues of governance. Any sane person will be pained at the kind of matters that pain us.
In 2018 again, ASUU is an issue, one that remains painful, all the promissory notes, poor funding, low investment on infrastructure, remains a problem that is succinctly not captured in all the policy lies, sorry I meant document of both frontrunners for the office of the President of Nigeria.
The Next Level whether pirated or plagiarized and making Nigeria work again, does not explain in details, with timelines and responsibility schedules how the Ibadan-Lagos expressway would be finally done and dusted or how and when there will be a 8 lane Ajaokuta-Lokoja-Abuja road.
It should be a matter of pain, childbirth pain that we play politics with IDPs; we are not satisfied that these are displaced Nigerians, we still deny them food, generously gifted us free by the Chinese by playing chinko-chinko with the rice, and this is when we are not busy spraying sniper on beans for the other populace.
Does anything really pain us, in this part of the world, we start a topic with little or no knowledge everyone jumps on the bandwagon, and when we pause and ask everyone has an opinion, for example we are still restructuring, my simple question is there a structure or we only need agree that the lack of structure itself is a structure that needs restructuring, my friend calls it parking to re-park.
Every month, three tiers of government share monies, yet nothing really to show. Salaries are not paid, massive outlay of infrastructures are nowhere to be seen. It pains one to see all the borrowing without any real core to show value for money.
E dey pain me gaga…the music blared in the background, one could not help but reflect, Cassandra in Greek legend, I recall, was condemned to know the future but to be disbelieved when she foretold it. Hence the agony of foreknowledge combined with the impotence to do anything about it. So the pain that we know our problems but seem condemned to an existence of being incapable of solving them seems our curse as well.
Some persons have criticized me of repeating the same story over again, that may be true but certainly I have no apologies because the truth is that if we were what we ought to be then I probably would have resorted to doing something else. We refuse to listen, so I repeat the message. I change the tempo. I change the direction. I vary the stand but the message remains largely the same; we have a problem that needs to be solved but we seem impotent at solving it.
Who wouldn't be pained that we are still yet to overcome our ethnic pettiness, that we are still tied to the chains of religion without faith, and ethnicity without identity, hospitals without doctors or medicine, schools without teachers or books, politicians who build bridges where there are no rivers, the pain is real, is there relief in the next year—Only time will tell.
en
SOURCE :The Nigerian Voice (opinions)