Nigerians Are Hungry Because Of Their Laziness – Sultan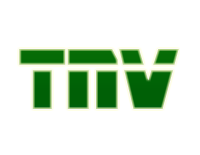 Source: thewillnigeria.com
SAN FRANCISCO, April 16, (THEWILL) – The Sultan of Sokoto, Alhaji Sa'ad Abubakar III, has declared that the current economic recession and hunger in the country is as a result of the laziness of Nigerians and their leaders.
He made this remark on Sunday
during the 22nd National Ummah Convention in Sokoto with the theme: "Agriculture: Panacea to Nigeria's Economic Recession".
The Sultan spoke in response to the remarks of the chairman of the Shura committee of the National Islamic Centre, Ahmad Bello who said that there is extreme hunger in the land at the 22rd annual Ummah Convention held in Sokoto.
Bello had advised the federal government to address the cognate issue of hunger in the country.
"Let us be very frank and blunt about this; there is hunger, extreme hunger in the land.There is no more vociferous and forceful evidence on this than the millions of our hapless children, all victims of cruel parental neglect, who go about begging for food from households, on streets, or just eating out of dustbin," he said.
Responding, the Sultan pointed out that Nigeria was endowed with fertile land which if properly harnessed could lead the country to greatness but for the laziness of the people.
He recalled that agriculture had been the pride of the north in the past which need to be restored.
Abubakar urged Nigerians, particularly northerners to take advantage of the agricultural programmes initiated by their state and federal governments for development of the region and the country in general.
He also harped on the unity of the Ummah and the need for them to live peacefully with other religious faithful.
The Sultan urged the organizers to ensure that their resolutions and recommendations reach those people in government for onward implementation.
SOURCE: The Nigerian Voice (local news)