Nigerians should guard against another Civil war: Sultan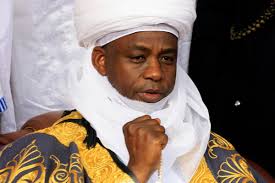 Sultan of Sokoto, Muhammad Sa'ad Abubakar, has advised Nigerians to guard against repeating the same mistake that led to the Nigerian Civil War in 1967. He made this known to newsmen on Wednesday at the 'Traditional Rulers Day' as part of activities marking the 50th anniversary of Rivers in Port Harcourt. He cautioned against allowing anything that will break the peace, unity and oneness of Nigeria, thus we cannot survive another Civil war, he said. According to him, "As a nation, we have gone through and surmounted the worst of all, a civil war.
I think we have lessons to learn from that because very few nations could survive civil war. Sultan "We must check the lessons and guard against repeating such mistakes and move forward."
On the other hand, the sultan charged traditional institutions to perform their community roles even though we wait for government to perform their constitutional role. Traditional rulers know where it pinches their subject, perhaps are in the best positions to cuddle them, love and provide most of their necessities, he said.
According to him, "By their presence and grasp of the local environment, they are better positioned to drive any genuine transformation of the local economy. "Being the direct leaders of the poor, they are part of the major stakeholders in the alleviation of poverty, they daily bear the brunt of the consequence of poverty" he said.
Credit: Vanguard
Source: The Nigerian Voice (local news)