Nigeria's IGP X-Squad Extorts American Citizen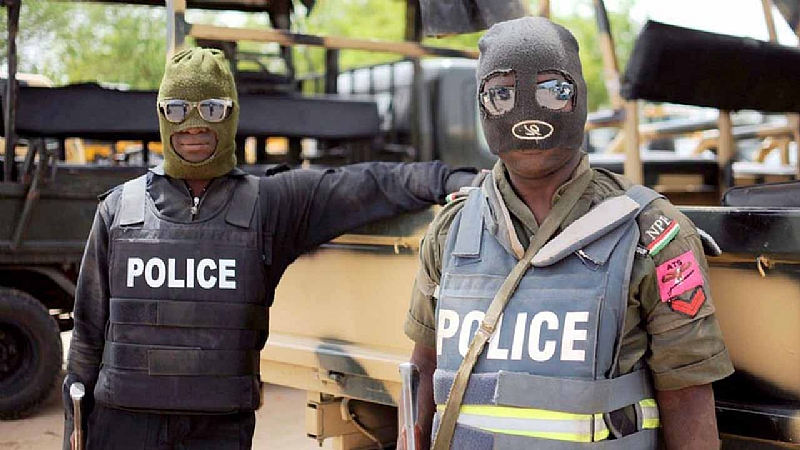 A Nigerian-born American arrived home in Kwara State, Nigeria on July 10, 2018; purposely to put in place what he considered would be a befitting modest home for his household, which he desires to bring visiting soon. But police harassment and attendant extortion of him on Tuesday, August 7, precisely by the IGP X-Squad that have spread across Ilorin picking up mainly young men considered buoyant, has finally compelled him to abruptly abandon his building project and returned back to the U.S. to share his experience of Nigeria as truly 'There was once a country,' as in Chinua Achebe's last book.
The young man, in his early 30s, was to drop his father at a hospital for a routine medical check when the duo was accosted at Yoruba Road junction in Ilorin. The youngman identified himself with his American driver's license, upon demand by the so-called X-Squad team leader, who (dismayingly) questioned whether such was same as identification document, before proceeding to check the vehicle & its documents, which were all valid. But rather than let go, two of gun-wielding policemen in the X-Squad bus jumped into the Nigeria returnee's car, seizing & swiftly putting off & his phone and his dad's, both of whom they bundled to their hide-out at Adeta/Adewole axis of Ilorin.
There, other IGP X-Squad personnel at their station swooped on the duo, as the car was thoroughly searched, before coercing the U.S. returnee into their interrogation room – separated from the dad, after failing to find anything incriminating to rope him. Questions answered by the U.S. visitor included his job,i contacts, address, etc. His phones were opened & recklessly searched without establishing anything incriminating whatsoever. Nonetheless, they resorted to tenaciously holding on to a touchlight teaser allegedly picked from the car, which they used as basis to hold him (but failed to return back to him), upon desperately discovering his fund withdrawals on his phone as indication of the house project that brought him home to Nigeria.
Thus, Mr. Moses (Ajibade, or so) the interrogator, handed over all seizures and enforced statement of the coerced U.S. returnee, after the Squad personnel had concluded and collectively demanded N300,000.00 before the youngman could be released together with his car. In finality, once released after hours of unwarranted / unlawful detention at the Kwara State Office of Nigeria's IGP X-Squad hideout, Adewole/Adeta/Al-Hikhmah area in Ilorin, Nigeria in the evening of Tuesday, August 7, 2018, M. A. Oyeniyi Esq., the visiting Nigerian-American, simply elected to abruptly abandon his building project and swiftly left Ilorin the next day, en route USA, as he continued to sing along "God bless America!" "America is God's Own Country."
en
SOURCE :The Nigerian Voice (local news)