NIM Adopts ADP For Ekiti Guber Elections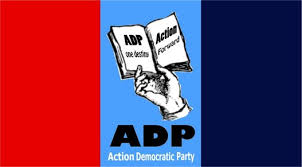 The Nigerian Intervention Movement (NIM) has finally settled for the Action Democratic Party (ADP) as the coalition party for the Ekiti governorship election.
Speaking to newsmen in Abuja on Tuesday, Mallam Naseer Kura, the Deputy Director General (DG) of the movement confirmed that the National Executive Committee (NEC) of the movement has chosen ADP as their preferred political party for the forthcoming election in Ekiti State.
NIM held a stakeholders meeting at Ekiti Hall of the Nicon Luxury hotel in Abuja on Tuesday to decide which of the political party amongst SDP, ADP, ANN and the other 30 political parties to use for the coalition.
At the meeting, several positions were taken into consideration pending the final announcement of the party to use for 2019 grand alliance but decided to back ADP for Ekiti election, which is coming up in July this year, he said all the parties involved will team up to work for the ADP candidate, Otunba Segun Adewale popularly called OSAPraPra by his admirers.
ADP candidate in Ekiti, Otunba Segun Adewale is a serious contender, who is making waves in the state and many have tipped him to emerge as the next governor of Ekiti State.
The NIM is a coalition of fresh breed ideologues in Nigeria such as Olisa Agbakoba (SAN), Dr Tafawa Balewa, Dr Obby Ezekwesili, Col Abubarkar Umar Dangiwa and other eminent Nigerians.
The DDG of NIM in a separate interview on Wednesday in Abuja also said they have asked all coalescing political parties in the national grand alliance for 2019 driven by NIM to sort out the Memorandum of Understanding (MOU) in order to tie all the loop holes that may mitigate against the coalition.
He said the final announcement of the coalition anchor party will follow, hopefully, by Monday.
en
SOURCE :The Nigerian Voice (politics)