Nnamdi Kanu Speaks To Chief Femi Fani-Kayode Pledges Alliance To Vote Out Buhari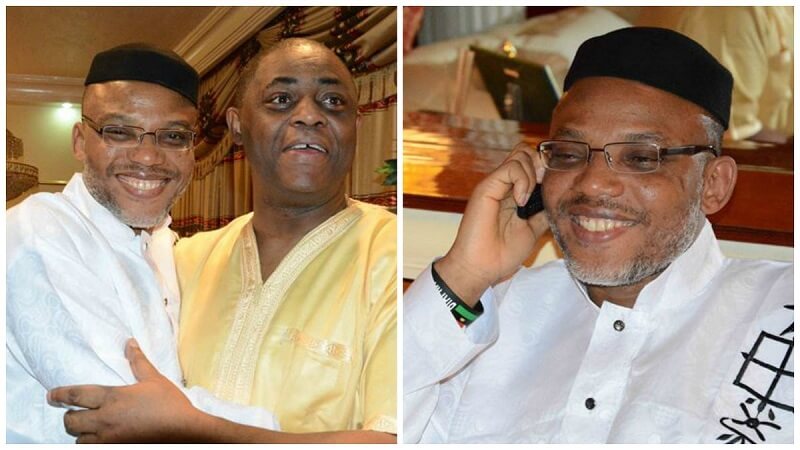 The leader of IPOB, Nnamdi Kanu, called Chief Femi Fani-Kayode this afternoon. The duo exchanged pleasantries before engaging in a private political discussion boarding on the coming General election in Nigeria.
Chief Femi Fani Kayode commended Nnamdi Kanu's strenght, courage and the resilience of his followers. According to a statement obtained by The Nigerian Voice, Chief Fani-Kayode was qouted: "I just received a call from my brother Nnamdi Kanu. I am delighted that he is alive and well. I commend his strength and courage even as I marvel at the loyalty, resilience and commitment of his lawyer Ifeanyi Ejiofor and IPOB. We have agreed to work together to VOTE Buhari out".
It will be recalled that the leader of the Indegenous People Of Biafra (IPOB) was spotted yesterday offering prayers at Kotel also known as "Wailing Wall" or "Western Wall", a Jewish prayer centre in Jerusalem . After his prayers, he spoke with some of people around the prayer arena. His mysterious appearance in Jerusalem has posed questions to Security agencies as to how he was able to escape their dragnet even after his home was invaded, possibly to apprehend him.
en
SOURCE :The Nigerian Voice (local news)