Nnamdi Kanu's Freedom: How Sen. Kabiru Gaya Made a Bold Statement on National Unity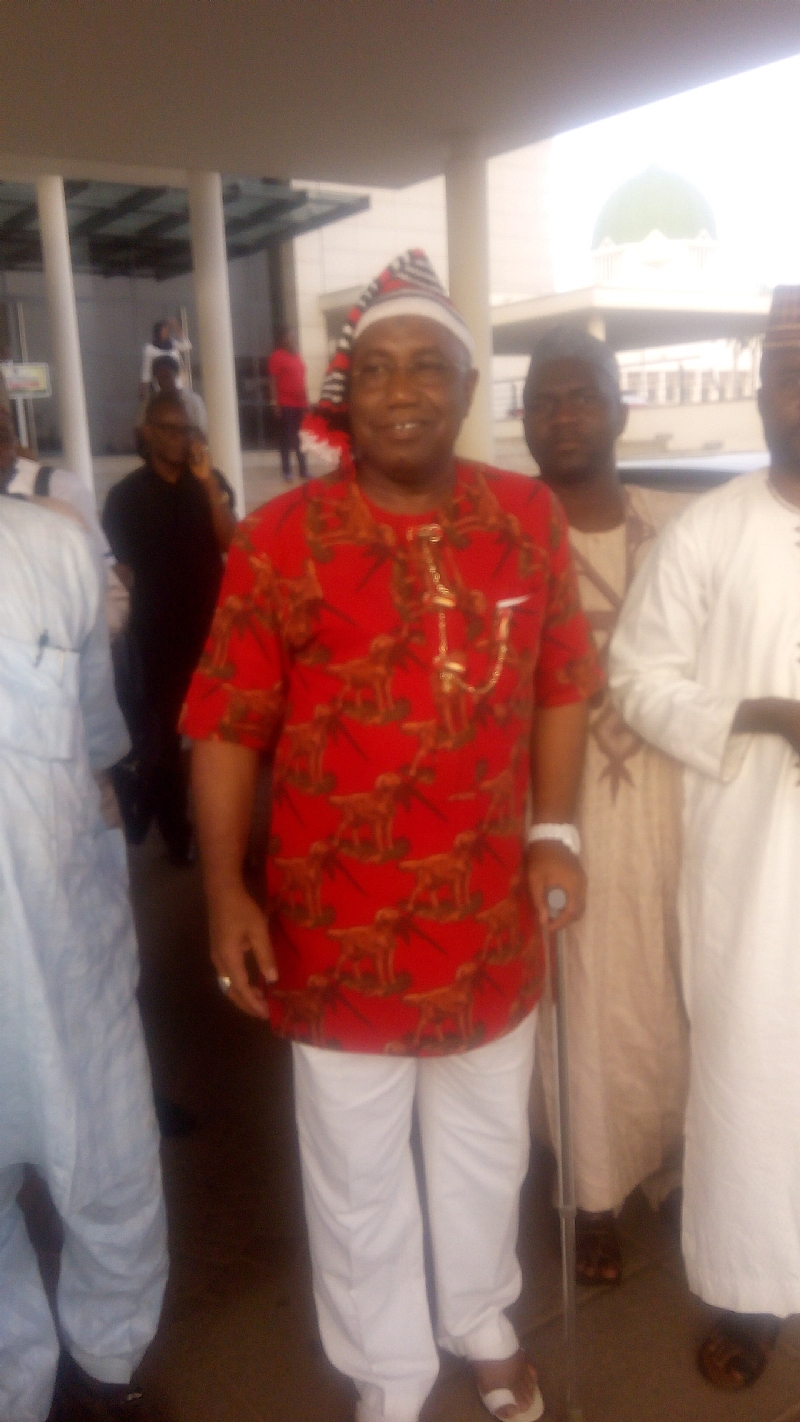 Kano State Senator and ranking member of the 8th Senate, Sen. Kabiru Gaya representing Kano South has made a very bold but silent statement in the wake of the release of Nnamdi Kanu, self acclaimed leader of the Independent People of Biafra (IPOB) during the week, as a picture of him adorning a full Igbo traditional regalia popularly described as "Isi-agu".
The Kano state born politician may have silently made a loud statement on the trending issue of restructuring as it borders also on cultural identity, fiscal federalism and political inclusion which are some of the ideals that notable Nigerians including Former Vice-president Alhaji Atiku Abubakar, Gov. Ayo Fayose, Prof. Pat Utomi, Prof. Charles Soludo and Nnamdi Kanu have been vocal about recently.
Could this possibly be a message to President Buhari who since his assumption of office in May 2015 have failed to adorn any South-east or South-South native attire in public even as the number one leader of all the over 250 ethnic groups in Nigeria.
The "Isi-agu" (Lion head) dress is a symbol of one's status as a successful and prestigious member of society in Igbo culture as the quality of the material can last for ages without fading when properly kept. Of course it is expensive as it definitely signifies class in society as well. Some of the best "Isi-agu" materials can be found in Aba and Onitcha the nerve centres of commercial activities not only in South-eastern Nigeria but in West Africa.
The "Isi-agu" unlike the popular "Agbada" dress which is perceived to be the official attire for majority of our political office holders is unique to the Igbo's and Nigeria in general, as the "Agbada" dress is also culturally identifiable with other West African countries such as Senegal, Gambia and Benin Republic and cannot be viewed as a Nigerian unique cultural attire.
Sen. Kabiru Gaya has shown that Nigerians irrespective of their cultural background are one. This is the kind of political leadership that Nigeria needs going forward, one that will embolden the discourse of strengthening cultural/self identity with a view to harnessing the enormous potentials of the strength in our diversity. He is thus deserving of a traditional Igbo title for promoting Igbo culture in this manner.
Source: The Nigerian Voice (local news)