No Plan To Islamise Nigeria: Onaiyekan Debunks Islamisation Fears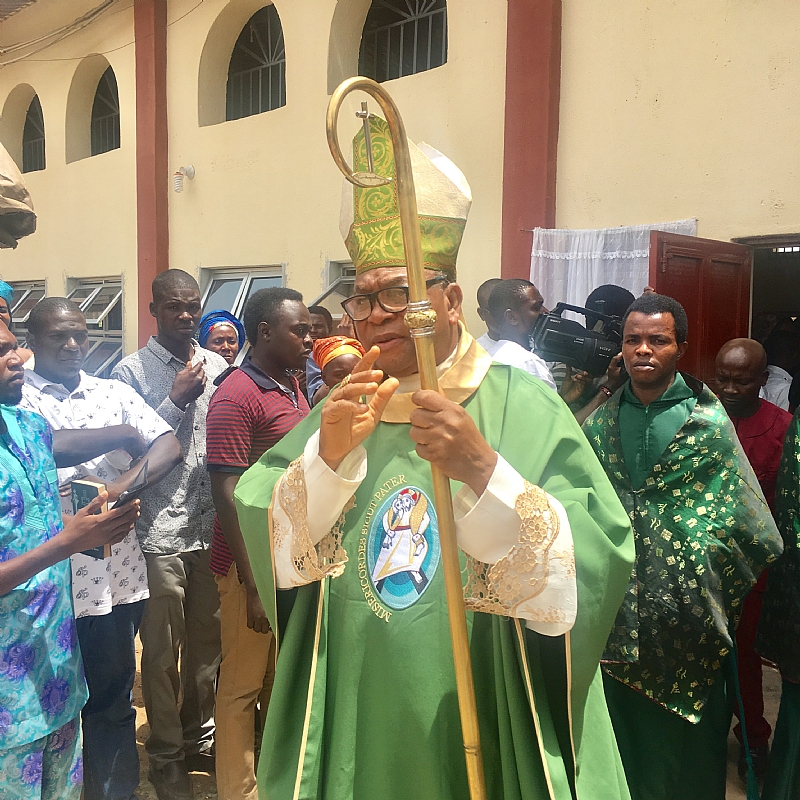 John Cardinal Onaiyekan, the Catholic Archbishop of Abuja, has called on Christians, to rise and Christianise Nigeria instead of complaining that Muslims want to Islamise the nation.
Onaiyekan made the call in his homily at a Mass to celebrate the Sacrament of Confirmation at Our Lady of Perpertual Help Parish, Gwarinpa II on Sunday in Abuja.
"So let nobody deceive you, I don't think there is anybody who has plan to Islamise Nigeria, but even if they do, they have every right to do so," he said.
"They have every right to do so provided they also know that I have the right to Christianise the whole of Nigeria.
"The answer is not in complaining and crying; stand up like a man and Christianise Nigeria.
"People complain that Christianity is being persecuted; they are saying that some people want to Islamise the nation. Just know that nobody can't Islamise you unless you agree to be Islamised.
"For as long as you are not ready to stand up and carry the Cross, you are on the verge of losing your faith; if you don't want to lose your promotion for Christ sake, you are also not worthy to be a Christian.
"You don't Christianise the nation by standing up and looking for prosperity or material benefits. You Christianise a nation, if you are ready to stand up for the truth, preach the gospsel, carry the Cross and follow the Lord Jesus.
"The apostles went through horrible suffering because of that, the Church took root when everybody thought it was the end of the story of Jesus, who died on the Cross.
"That is the mystery of Christianity, if it is not God's own doing, Christianity would not have survived," he said.
NAN reports that Onaiyekan administered sacrament of confirmation to 63 Catholics in the parish and also laid a foundation of the 2,000 capacity new church.
en
SOURCE :The Nigerian Voice (local news)