No Victory Until Over Boko Haram Until Chibok Girls Are Found – Buhari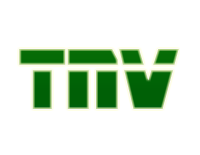 Source: thewillnigeria.com
BEVERLY HILLS, April 23, (THEWILL) – President Muhammadu Buhari has declared that there can be no victory against the Boko Haram insurgency until the abducted Chibok girls have been rescued.
The President, represented by the Minister of Defence, Mansur Dan-Ali, made the comments on Saturday during the grand finale of the 53rd anniversary of the Nigerian Air Force (NAF) in Makurdi, Benue state.
"We must realise that the NAF has played some crucial roles in the counter-insurgency efforts in the northeast. I urge the air men and officers to consolidate on their efforts and protect our national security," he said.
"I have always said that we cannot consider the war against insurgency to be won until the remaining Chibok girls are found and delivered to their parents.
"And the government is fully committed to fulfilling this objective as soon as possible. Accordingly, the two new Russian fighter helicopters, which are being inducted into the NAF inventory today, is to enhance the search for these girls, and the other abductees of the insurgents.
"Since its establishment in 1964, the air force has lived up to the deployment of air power to defend the territorial sovereignty of the country, and we have been able to rescue most of the towns and villages, hitherto violated by the Boko Haram insurgents."
Source: The Nigerian Voice (local news)