Nollywood Actor, Sustains Life 'Threatening' Injury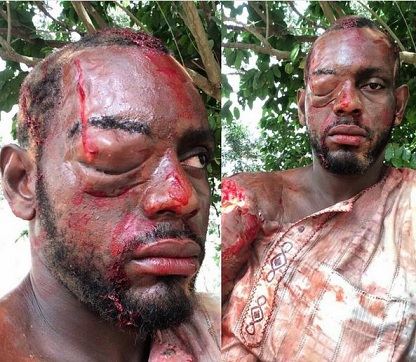 Source: Nathan Nathaniel Ekpo/Nollywoodgists.com
Its rainy season and those in the Nollywood industry especially needs to be very careful with the way they move around during this season to avoid any form of injury.
Recently a Nollywood actor sustained a very serious injury while on movie set as the actor fell while in the bush and sustained very life threatening injuries in the eyes.
Well, don't be too scared though because the industry is really improving when it comes to make-up effect and versatile makeup artist, Onilogbo Hakeem better known as Hakeem Effect is always on ground to make wonders.
He get making talking and scared recently with his craft after he made an actor up with a swollen face and blood spill over his body but it's just acting and he is doing well.
en