North jittery over upcoming grand alliance, begs Obasanjo to help select Buhari's successor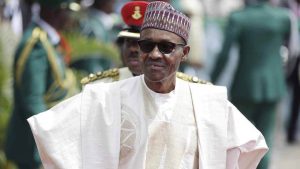 Afraid that if the grand coalition being put together by former President Olusegun Obasanjo and the opposition Peoples Democratic party, PDP eventually coalesce into one party and decides to field a Southern candidate in the 2019 presidential election, the North would lose out in the power calculus in view of President Buhari's performance, Northern political establishment has finally dumped the President.
To retain power in the North, the region's political and academic intelligentsia are now liaising with the former President to select an acceptable,qualified and young Northern candidate to replace Buhari next year.It was gathered that several academics, monarchs and politicians across parties mainly from the North west and North east have in the past weeks be meeting with Obasanjo.They have ealier inter-faced with former military dictators-Generals Ibrahim Babangida and Abdulsalam Abubakar who, the The Source was informed, agreed Nigeria under Buhari is drifting and that something must be done to salvage the country urgently. Olusegun Obasanjo
Reliable sources close to the former president and a number of Northern governors told The source that the governors will also be meeting with Obasanjo in the coming days. It was learnt that one of the governors from North West who is the youngest of the governors is subtly making a case for himself as Buhari's successor.
One of the sources hints that defection gale will soon hit the ruling APC because going by the plot of Obasanjo, the other former military Head of states and a number of Western countries driving Buhari's defeat at the polls, his successor will not come from the APC as presently constituted but from a highbrid party comprising of elements from PDP, APC and other parties.
It is in furtherance of this, this magazine was told, that the main opposition party, PDP will be rebranding in the coming months, complete with new name, logo and motto. This, it was gathered, will give it a semblance of a new party with new image in order to allow seamless fusion with APC elements and other parties.
-Source magazine-
en
SOURCE :The Nigerian Voice (politics)